With a full day's park touring ahead of us, now that Dorian was behind, or technically North East of us, it was handy to be awake nice and early. Alas, that did not result in us being out of the villa similarly early.
By the time everyone had done whatever everyone needed to do it was 9.30am and let's face it, the day was ruined already. Right?
All those days ago when I booked our FastPasses for today, some sixth sense, or maybe years of experience told me not to book our first FastPass until 10.35, so our late start was not as dramatic a disaster as my protruding bottom lip might have had you believe.
Signalling another quiet day, despite our tardy arrival, we parked too close to the entrance to warrant a tram and we breezed through security without significant sack intrusion and we were into Hollywood Studios.
On the whole subject of favourite parks, I can never give a sensible answer when asked. In fact, it seems that whenever I enter any park it assumes the position of my favourite until I go to the next one. The warm virtual hug each park gives me as I enter is one of the best things about this place.
We were making our way to Toy Story Land and as you can see, the emptiness we were seeing was pleasing and encouraging.
As many now inconveniently restroomed, we observed a squirrel showing un-nerving familiarity with people for a while.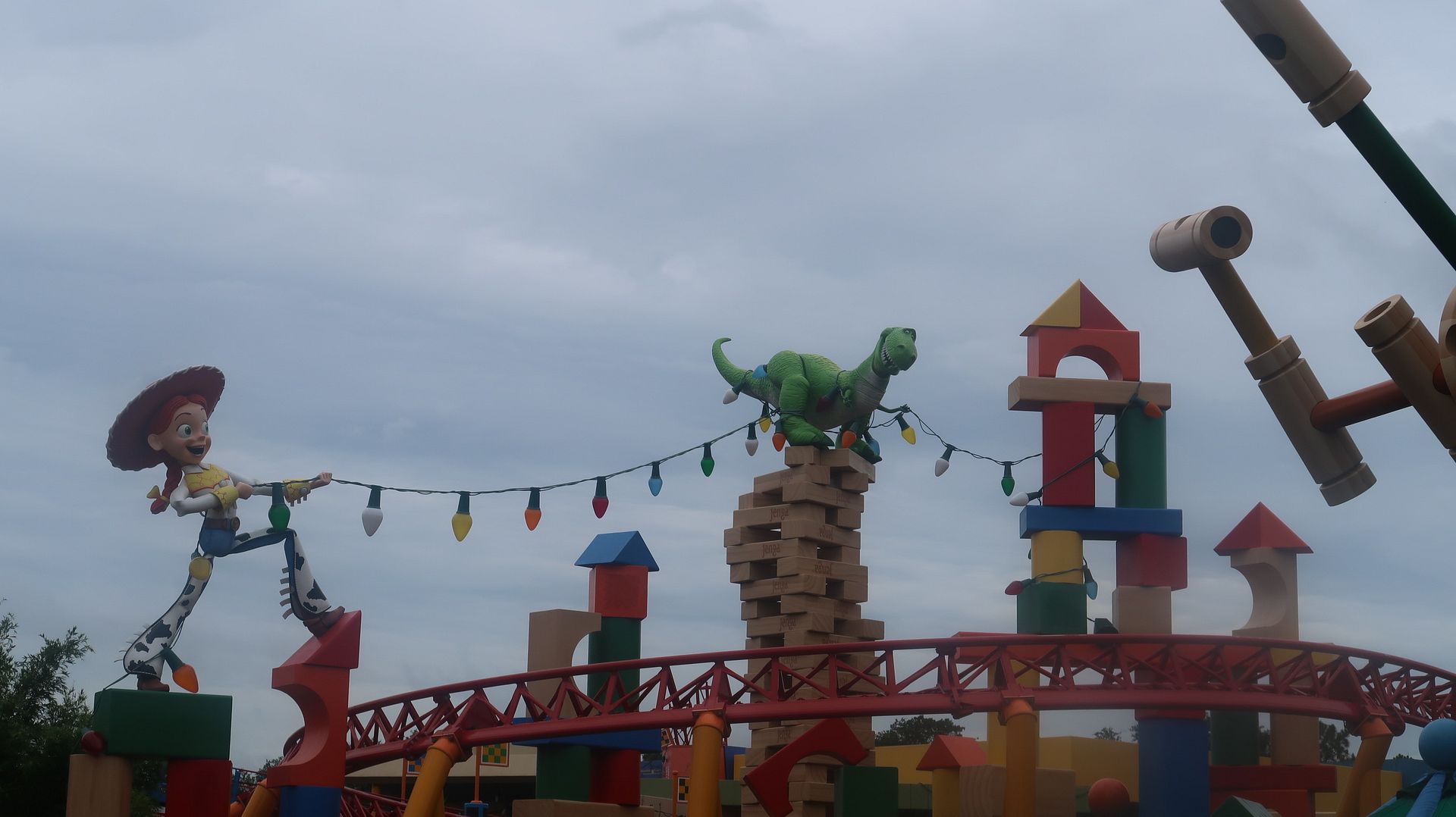 Our first FastPass was for Alien Swirling Saucers. It was upsetting to see it only had a ten-minute standby queue.
To avoid the discomfort only experienced by sardines in a can, I rode separately so that Louise and Emily could ride together. I spent the ride taking Grandad photos of Freddie and attempting the grandparent wave at high speed.
As we disembarked, Toy Story Mania was showing a meagre ten-minute standby time so we headed there. Just as we reached the ride entrance it changed to twenty-five. We joined anyway and ended up waiting for fifteen. A decent compromise.
I rode with and resoundingly thrashed Emily. I don't always report the results of these types of rides, but when I win, it seems right and proper to do so.
As we queued, we had discussed, agreed and booked our dining plans for the day, securing Sci-Fi Diner for later. I could sense a milkshake in Tom's immediate future. Not knowing how Dorian would play out we had left things a little free and loose, but enough about my extra large eating shorts.
Speaking of food, now it was time to tick off our list one of the snacks we had ear-marked as essential in our planning stages. A Num Num Cookie!
I secured a number of them, along with some coffees of varying hotness and coldness from Joffrees and we snacked, well. By jingo these things are superb. Soft, warm, moist….all the good words apply here.
As we scoffed, we spotted a show of some sort starting up right at the bottom of Pixar Courtyard so we wandered down that way. It was an Incredibles dance and play type affair and Freddie was up for it.
Like his Grandad before him, women naturally gravitated to him, and he spent the latter part of the show limboing with Mrs Incredible.
This was one of those unplanned, stumbled across moments that will live long in the memory. You can't beat them.
Having wooed Elastigirl, we moved on to Ariel, as we had a (redundant) FastPass for the 12.05 show. We had to kill ten minutes in the Launch Bay before being allowed to enter.
Freddie met Darth Vader. You'll have to trust me as it was un-photographed.
We used the FastPass entrance at Ariel with no requirement to do so and settled in for the show.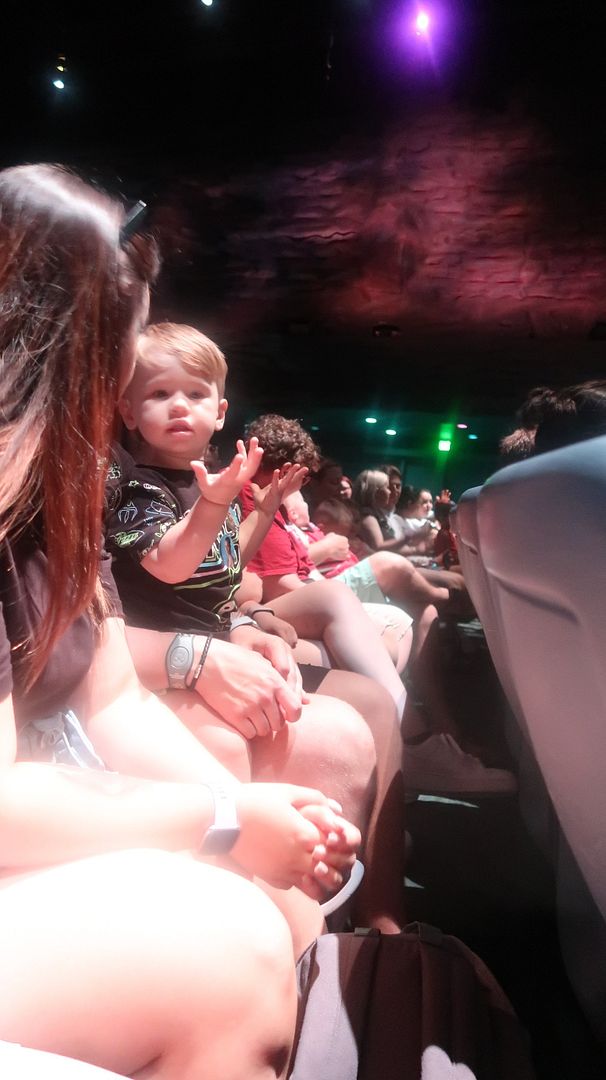 Freddie is asking his Mum why Ariel is staring at Grandad.
Freddie loved the water spray, bubbles and the laser effects and sat through the whole show enjoying what was a very good Ariel.
Outside, in the courtyard, Freddie did some character meeting…..
We did have a FastPass for the Disney Junior Dance Party show, but as that again wouldn't be required on such a quiet day, we decided to not do that and instead we headed for Tower of Terror which was just showing a ten-minute wait. Louise was on Freddie duty, otherwise known as sunbathing and the rest of us enjoyed the ride.
We were all kinds of ready for lunch so we decided on the first place we came to after riding.
Louise and I shared a Chilli Cheese Dog
Emily had the Fried Tomato Sandwich
Tom had a foot long, but that's frankly none of my business.
Rebecca and Freddie shared some Nuggets
We finished eating with perfect timing to walk over the road for the 2pm Beauty & The Beast.
I can't be the only one to wish for the return of Four For A Dollar?
An enjoyable show as ever, with Freddie's attention being kept throughout. I agreed to enter some shops after this solely because my love handles were melting.
Louise looked at and even tried on some retro style dresses in the now ever so posh shop, but decided against buying one. I had no opinion on this….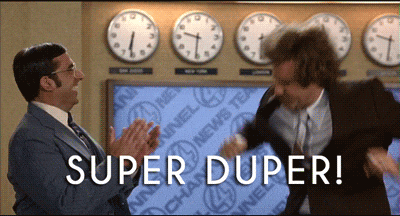 I chose two T-shirts as part of my birthday present package and we admired some lovely Up! art work.
See, very free and loose….
Rebecca and Tom got themselves a couple of Up! T-shirts for their MHSSHP outfits and then we ended this shopping nonsense and set off to explore Galaxy's Edge a little more. On the way, we phoned home and spoke to Louise's Mum, discussing time differences, the weather and Los Cadbury's Fingres.
Freddie nodded off in his stroller during the walk so we just had a general wander, who is a lesser-known character in the Star Wars films. We started in the driod shop where we would absolutely not be paying $200 for one. Many others seemed to have no such objections.
We wandered some more…
Having taken more photos than one of those speed cameras in motorway roadworks, we left Star Wars behind, heading for another product of the Seventies, The Muppets.
This might just be me, but the layout here is a bit odd. You have Galaxy's Edge, separated from Star Tours by The Muppets, the courtyard and the pizza place. I am surprised that they didn't extend Galaxy's Edge out to Star Tours, relocating the Muppets elsewhere. It just feels like a weird break in theming to have that in between the two Star Wars things.
We arrived halfway through the pre-show, but it seemed to me that the film shown in the waiting area has changed. This is not acceptable as I was not consulted. The show remains untouched and despite the challenges of the 3D glasses Freddie managed to sit through the whole thing. He was particularly fond of Sweetums and the bubbles which appeared at some point.
We wandered the adjoining shop for a bit before making our way to Star Tours.
Louise, Emily and I rode first. It was a walk-on so we didn't have to wait too long for Rebecca and Tom to do the same. As they rode we watched some Jedi training and then went to check-in at Sci-Fi Diner and they joined us once they were done.
Darth Vader there, with a similar "red pencil" that Oli, our Old English Sheepdog, has from time to time.
Freddie was very taken with this car and spent quite some time posing in it and playing with the other kids doing the same.
After a fifteen-minute wait we were seated and despite the gloomy conditions, managed to order.
Rebecca and I had the BBQ Burger
I gave up with the photos after that one due to the absolute lack of any light.
Emily had the Falafel Burger, Louise and Tom the Cheese Steak and Freddie the child's burger. Milkshakes all round, which were superb and we all loved this meal and experience. I failed to write down how much it came to, but I didn't care. I was full of milk shake and happiness.
We had half an hour to kill until the next showing of the Frozen sing-along, so despite our bulging bellies, Tom and Emily joined me in a speed walk to Tower of Terror which had no wait time. I'm not over exaggerating when I say that we queued for less time than it takes me to start peeing.
We avoided throwing up and left the ride into the lovely dusky atmosphere of Hollywood Studios looking its best. Freddie was spending this little bit of free time getting his hula hoop on.
I spent it filming randomly for the benefit of Facebook and of course for myself who can now watch it months later, in a cold dreary November.
Parks at dusk are special and especially special when they are as quiet as Hollywood Studios was at this time.
Frozen was superb. It can depend on which cast members are appearing and we struck lucky with a couple of hilarious ones and Emily laughed so much I feared for her underwear.
By now, darkness was approaching and again, the place looked glorious.
To end what had been a superb day we headed to Fantasmic now, picking up drinks and ice cream on the way. It had been ages since we ate!
It was right about now that I got that sinking feeling of incoming illness. Damn that woman on the plane! The inevitable arrival of a cold was not welcome, but for now, I pushed those thoughts away and enjoyed the show.
As happens in most situations that involve fireworks, nighttime shows and characters, Emily was emotional. I have to say that ending "Some imagination huh?" does manage to get me every time. I love it.
We were too tired (or ill in my case) for the Star Wars fireworks so instead, we headed for the car. We were home and in bed by 10pm, resting nicely in the afterglow of a glorious full theme park day. More please!
Till the next time……