What's this nonsense? A mid-week Mkingdon blog? As if it isn't enough effort to write one of these a week, never mind the effort of actually reading more than one.
When I'm mid-trip report, as I am currently, you lovely readers miss out on the weekly cut and thrust of my exciting life. It's like if Keeping Up With The Kardashians were cancelled, put in a skip and set on fire, twice, and then blown up for good measure I imagine, and I do like to imagine that.
Anyway, whilst you have all been enjoying enduring the weekly updates from a holiday that happened a long time ago now, I have been busy. For the first time ever, and I recognise that this might be hard to appreciate or believe, upon landing in Manchester at the end of a trip, I knew for sure that we would be returning the following year. This is because I will be celebrating a significant birthday. That gets me a free pass with Louise, as you know she has often put her foot down and stopped us from going back to Florida year after year….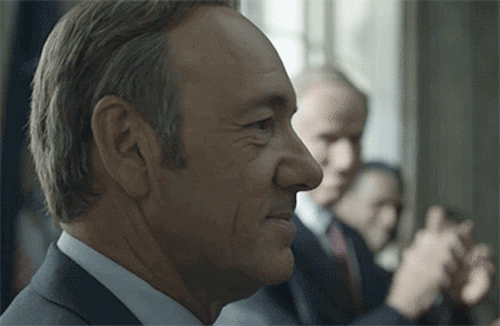 So, like a multi-masking maestro, I have been writing about the last trip and simultaneously planning the next. I've managed to fit a bit of work in here and there too.
It hasn't been easy. Firstly, Louise is back at University on a short and very intense course to become a midwife. As such her holidays were fixed and as they stood, meant that she would need to be in the UK on my actual birthday, which would have been a shame for her. Anyway, many weeks of negotiations, pleading and crossing of fingers saw them agree to her taking a holiday outside of the set dates….twice.
That "twice" was important as the first set of dates saw prices of flights that seemed to be inclusive of owning a good chunk of the plane and not just travelling on it. Many weeks of checking prices for mid-August passed with no success and hope was fading that we'd be able to go at all without a seven leg journey via New Zealand.
Having somehow got those later dates agreed, it made all the difference and yes, I am delighted to announce that we are now booked to return to Florida in 2020 for a special birthday trip.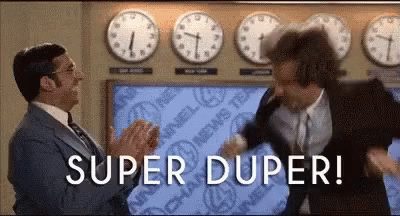 We leave on the 26th of August and I seem to have done very well with the flights, more through luck than judgement I would admit.
Prices north of £1000 each for our original dates were laughed off for a long time, and only very recently using the new dates, I struck lucky. With the demise of Thomas Cook, it left us only one direct operator from Manchester so we had three choices –
Virgin
Aer Lingus, indirect via Dublin
Stay at home
Thankfully, option 1 came through for us, and with paying a little extra for bubble seats on the way out and Premium on the way back we secured flights within the budget. Having been contacted by a reader after posting on Instagram about this booking, it seems we have been very fortunate indeed. They (Hi Julie, I hope you get your flights sorted) were telling me that even in late September they were seeing prices over £800 for standard economy, which is just crazy. I'm taking it as a sign that this trip was meant to be, or the Virgin web site was broken. The latter may be true, as, for reasons I could not fathom, on our return leg, the Premium option was actually cheaper than economy. I booked it very quickly!
It was nice to have that in the bag and have the main task done. Or so I thought. This just moved me on to phase 2, accommodation. The easy element of that was booking our time at Universal. Hard Rock was always the intention and it was just a matter of finding the best deal. I was just about to book with someone else when I stumbled across Travel Republic who were offering just a £30 deposit to secure the two rooms we needed, with the balance paid just before we go. Thank you kindly very much and that was done. Two rooms for two nights in early September.
This was all going so well. Onto the villa. We had a fairly testing set of requirements, so it maybe should not have shocked me that it was so much effort to find "the one". They were –
At least 2 masters with en-suite and another Queen/Double if possible.
You would not believe how hard this was to find. There's a whole other blog post in my mind for villa owners, about how to make it more likely to get booked. Some do make it really hard!
Location – Ideally around Formosa/Emerald Island/Sunset Lakes.
As with when buying a house, location x 3 matters. When visiting WDW, it just makes life easier and gives the flexibility to be able to "pop back" to the villa if needed. There's nothing worse than a 40 minute trip to and from the parks.
Prettiness – Being a special trip, I wanted something that reflected the gravity/success of getting there, so I was looking for something eye-catching, nicely decorated and with a bit of a wow factor.
I have spent more time than I would like to admit looking at villas since securing our flights. I have endlessly wavered between villas that were very close to the parks, but are now a little dated (or the websites are and have photos from 2006!) and those villas only just built, but are so far down the US27 that they are equidistant between WDW and Miami.
To draw a veil over a long, long…..long process, finally, I bit the bullet and, paying a little more than I may have wished, but bugger it, this is a special trip, booked this one. You can click the image to view it…..
It's on a new development at the end of Funie Steed Road. That is the road which runs parallel to the 192 past all the developments I mentioned above. So it is a good mix of everything we were looking for. Namely, shiny, new and yet still in that sweet spot of being close to WDW.
I feel I have short-changed you, by skipping the detail of the endless painful hours which brought me to that villa. Especially, after all that work and research, I eventually found it by going back in our family WhatsApp group and looking at some villa links I posted months ago that had caught my eye. Sigh. It was the second one I ever saw way back then.
I still have to book us a car, but that is easy, right? The first draft of our 16 (glorious) days is now crafted and of course, pretty much every meal spoken for. I won't steal my own thunder and reveal any more as I will need something to write about when this current trip report comes to an end, and I can only moan about my commute for so many weeks!
So, yay and hoorah, we have a countdown and it feels good. Now, let's all commit to finishing this current trip report strong and then we can gird our collective loins for the next one.
Till the next time…….