Thursday 12th January
I won't go on about how I was awake at 2.40am. I'll just mention it once. Nobody wants to hear about my interrupted sleep pattern, do they? Granted, that was very early, but I should just crack on and not linger on this boring detail. Especially as, after a pee, I slept on until 5. Yeah, best not to mention it.
That was just my body clock naturally making sure I was awake in time to undertake all the admin required on the Disney app to try and get on some rides. When the relevant time slots came around I bagged a boarding group for Guardians and bought Genie+ again. Disney, you robbing bar stewards.
We were all ready and out of the door by 7.45 and did the short drive to Epcot. We were one of the first to arrive and parked right down at the front. There was, it may not shock you to learn, a decent queue at the "turnstiles" so we picked a line that would naturally move slower than all the others.
Our ability to select the line that sees the party ahead of us have issues with their tickets, fingers, magic bands and competence levels is top-notch. At one point the CM was taking photos of them all with their iPad thing, hopefully, to go on their criminal record for holding us up. We used an alternative scanner thing, leaving them there. I still don't think they are in the park.
We arrived at the front, scanned a band, laid a finger down, and were in.
Early entry time again so we waited about ten minutes for a rope to drop and headed, at a brisk walking pace, to the Land with Soarin' on our minds. This chap was on the scrim boarding near the rope drop.
Despite hordes of folks heading the same way as us, very few actually turned into The Land which surprised me. Where were they headed? Probably up to O Canada to wait for it to open at 11, right?
Despite knowing by this stage that we would be able to just walk on to Soarin', the urge to walk faster was almost irresistible for me. Louise loves that.
We did indeed walk straight on and after a briefing from Patrick, we took our seats.
Join us as we ride Soarin'.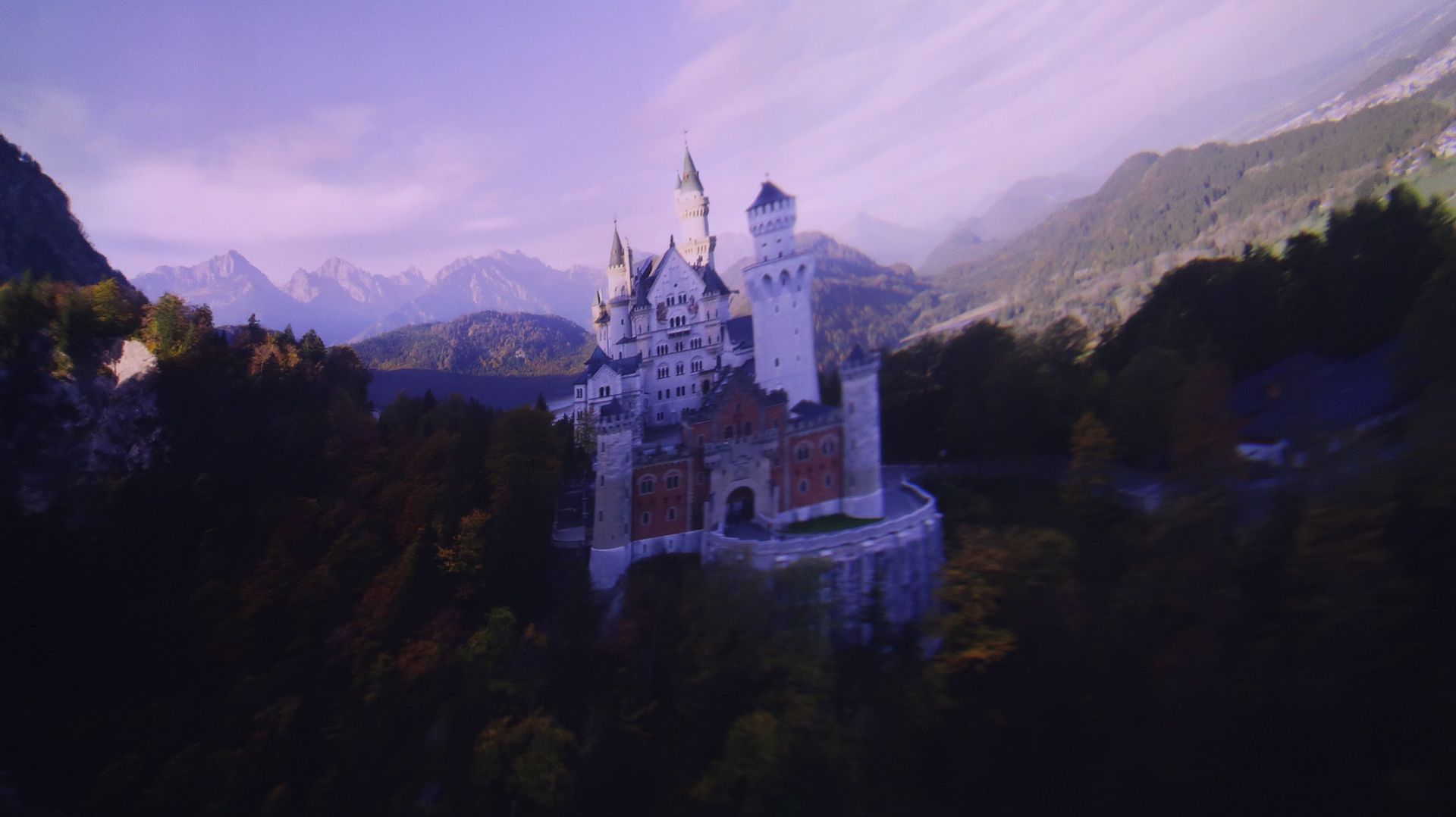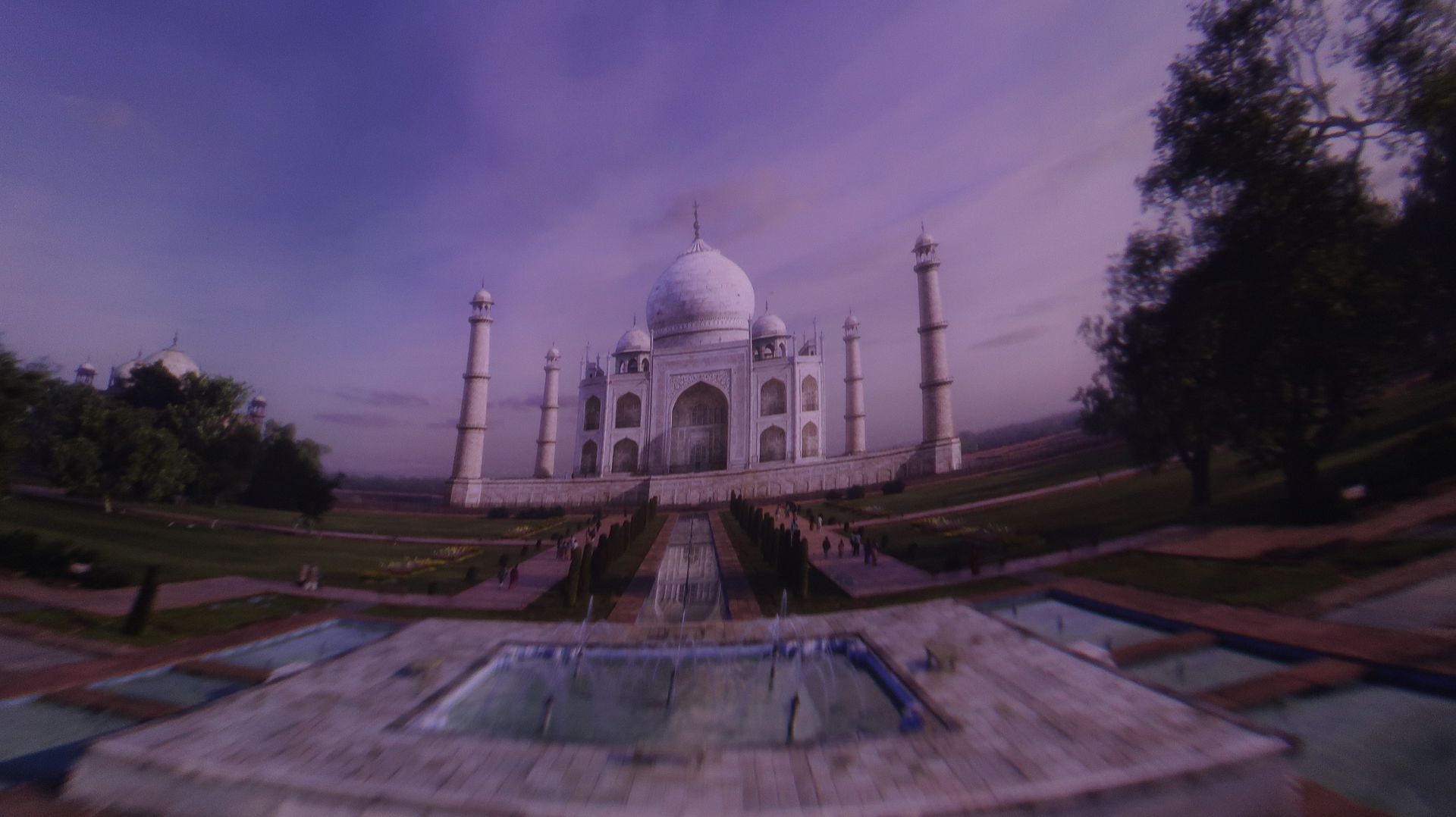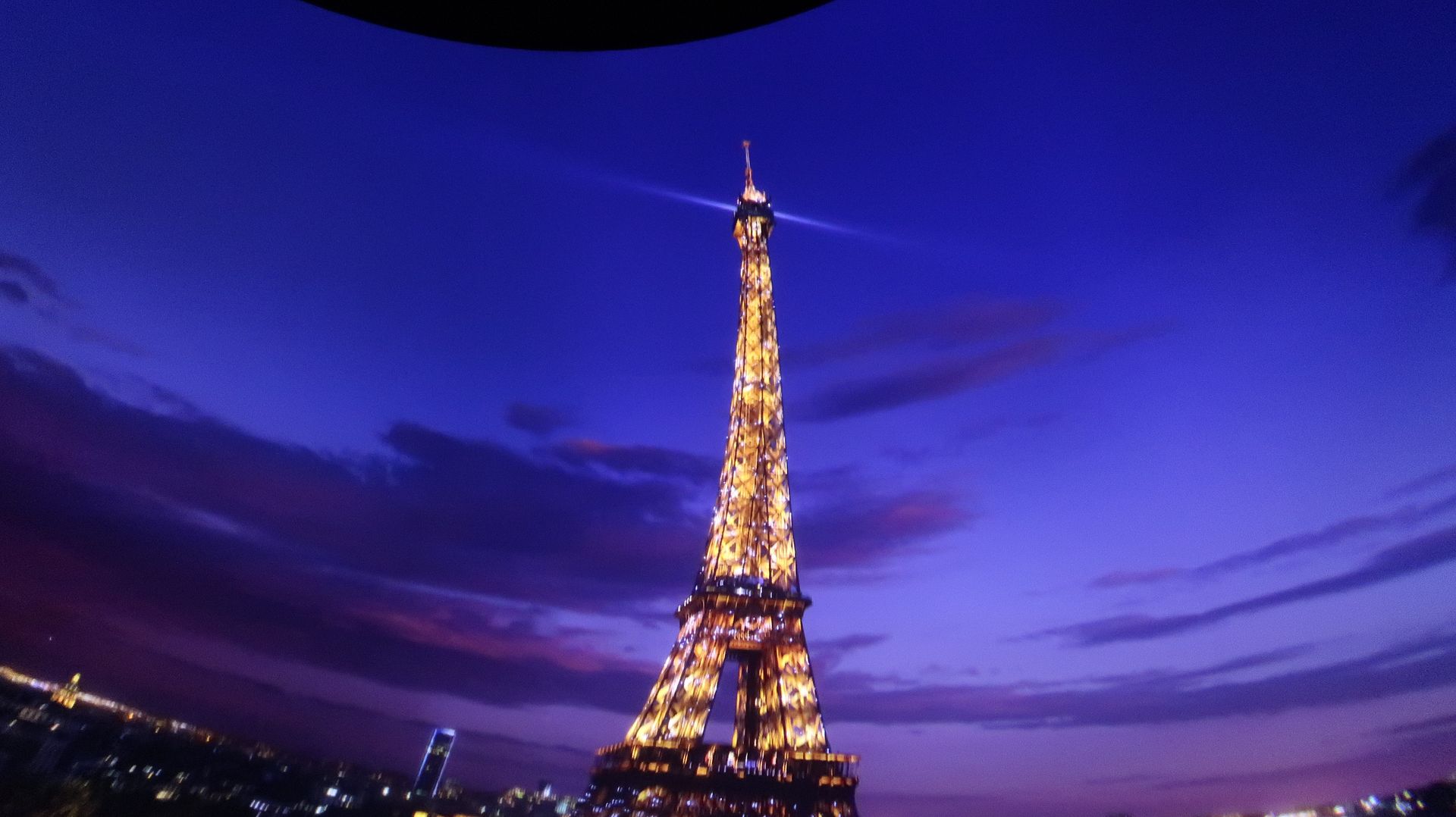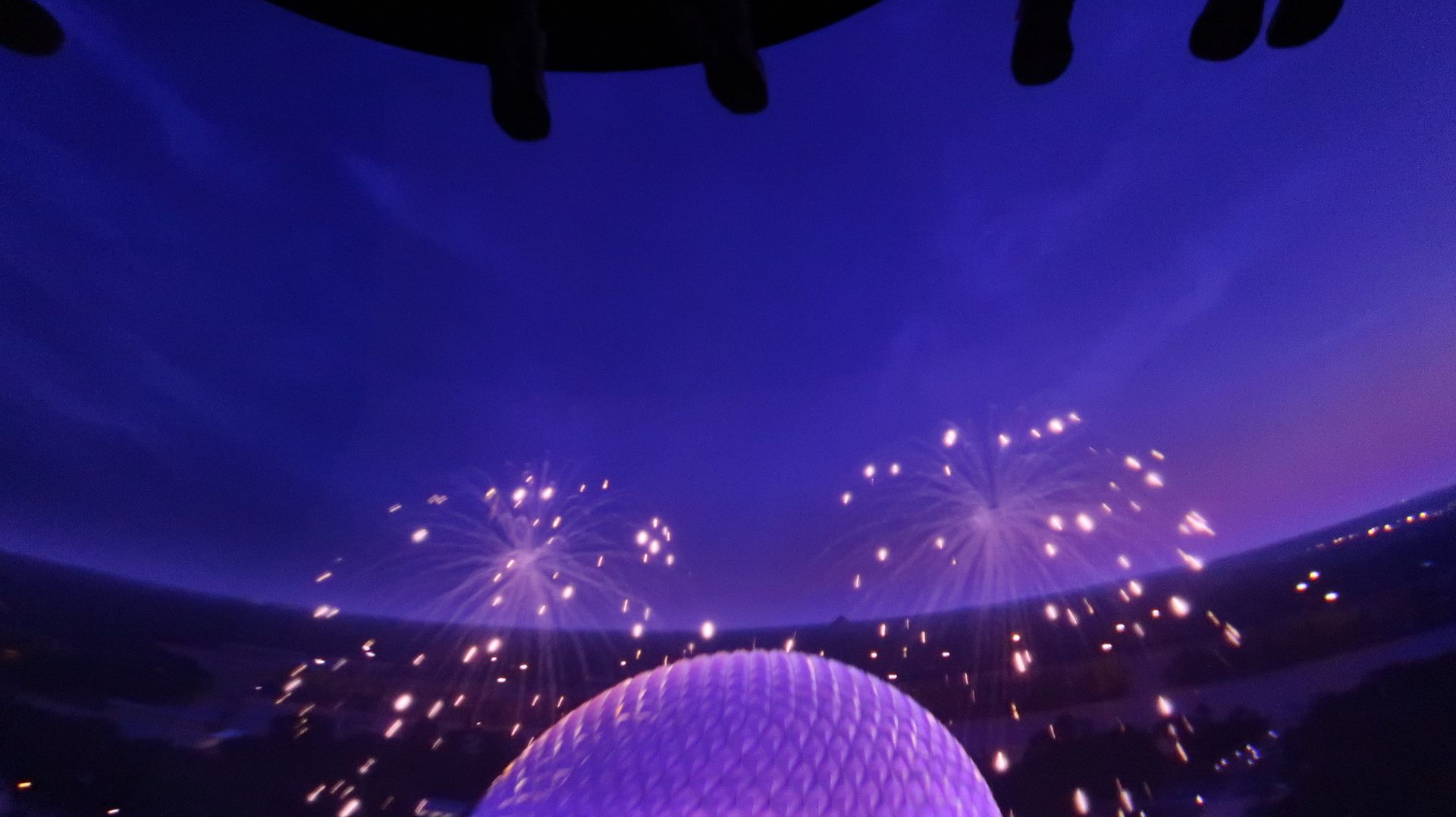 I allowed breakfast now. We went to the only just opened food court in The Land and got three breakfast sandwiches, one without Ham for Emily and I had some overnight oats. I'm sure CVS have a cream for that though. $38.
With Genie+ in the bag and a feeling that today wasn't going to be that busy, we went on Living With The Land for the first time in about two decades. It was very interesting and much better than we remembered.
It would turn out that our Genie+ purchase today wasn't essential. The only queues all day looked to be Remy and Test Track. We walked down to Spaceship Earth next and tolerated a fifteen-minute wait to board. There should be a refund option by a certain time of the day in these situations.
Restrooms next for Louise so Emily and I went into Club Cool and tried a couple of weird sodas.
Once we had Louise back we walked over to the Seas and rode Nemo. That's the sequel you won't see on Disney+.
A ten-minute wait for the shells. We disem-shelled and didn't do anything else in there as we normally might as our LL for Test Track was now imminent. On our journey over there we could see the progress on the build of the "Moana thing". It's this level of detail that you read this crap for, right?
and whatever this will be.
I also booked another LL as we walked, this time for Mission Space, for "now" so we could ride that immediately after Test Track.
We didn't bypass too much of a standby wait before joining the main queue to design our car.
Once that was done we spilt out of that room into the next part of the queue which is a real mess. All the doors dump you into a corridor where you have to jostle for position and everyone tries and fails to keep their parties together whilst not wanting to appear rude.
After enjoying the ride we made the short trip across to Mission Space where it was absolutely fine that Emily chose the Orange side and not the Green, honestly.
I still miss Gary Sinise's hair in the old briefing, to be honest, but I was just glad to enjoy the ride and not feel like I wanted to revisit my breakfast afterwards. We got a couple of coffees and a water and had a sit down for a bit near Guardians and did some people watching for about forty minutes. We were just killing time until our boarding group came up and that happened at 1.25. It took about half an hour to get through the queue and pre-shows. Having ridden it once before we knew that it's better to be over on the right in the pre-show room as that is where the door opens.
What I had forgotten was that there are two pre-show rooms. In another episode of "you couldn't write it", I was standing up against the door on the right in what turned out to be the first of two rooms (I had forgotten that fact from our one previous ride). As that show came to an end, literally to the second, behind me the doors opened and I turned ready to Dad walk to the ride. Turns out that a CM just happened to be coming in through that door at that exact time and said, politely, "Where are you going?" as I tried to go into what was clearly a backstage area.
I assumed the same position in the next room and did manage to get us down to the ride ahead of 95% of the folks in our group. Top tip, stand to the right, but in the second room.
Anywho, the ride was tremendous again and we got Tears for Fears this time.
Having conquered most of Future World, I allowed us to walk up to World Showcase now. Being the Festival of the Arts, we wandered past a lot of art.
Breaking every rule in the book, we bypassed several countries and went to China. Louise needed food for her medication and the quick service in China seemed the best option based on the queues we saw in Mexico and there only being cakes in Norway. Today was not our official World Showcase day so it was almost OK to do things abnormally.
We were amazed to find zero vegetarian options for Emily other than a full meal of a veg stir-fry thing. Louise and I shared some pot stickers and egg rolls which allowed her to take her tablets. I may have over-ordered.
Conscious that Emily hadn't eaten in at least a few hours, we left Louise to finish up and Emily and I speed-walked over to Italy with the intention of getting Emily a slice of pizza from the window at Via Napoli. It was of course closed. Onwards we marched, determined to find something that did not include meat. You can imagine that the BBQ place in America was not the one, but just past that Emily settled on a funnel cake as a nutritious way to fill a gap. I left her to buy that whilst I restroomed. I may have helped finish it off as we sat at a table outside the American pavilion and we messaged Louise to tell her where we were, which was not Italy as we had said. She didn't reply for a worrying amount of time so we walked back to Italy hoping to find her there.
We did. She was oblivious to our search around the world for food, as her phone was in Ryan and he was on my back.
We went back to America again as the Voices of Liberty were due to start. We even managed to get a seat.
I did a Facebook live of this if you wanted to watch their show.
After watching this and the drummer folks in Japan, again this was starting to feel like "old WDW" may be returning in some ways.
We continued our wander around World Showcase.
We just browsed in most pavilions along the way.
before making our way down through the park to the exit.
We drove back to the resort for showers and readying and headed out for tea at Bahama Breeze. We were not starving it has to be said but we're on holiday so who cares.
We were seated immediately and served by a Scottish chap called Euan who we struggled to understand so heaven help the Americans.
Cocktails for the ladies.
and a lovely Diet Coke for me.
No appetisers tonight, just straight to the mains.
Me – Chicken Tostada Salad (again).
Emily and Louise had the jerk pasta, one without chicken.
The bill was $119ish and we paid using the device on the table as we needed to be on our way. We were headed to Port Orleans to watch Yeeha' Bob!
We were incredibly lucky to find just one table left in the bar as we arrived so we bagged that and ordered some drinks. Bob did his usual wander around the tables gathering information on where folks are from etc.
I had Pomegranate Lemonade, Louise, wine and various cocktails for Emily.
If you want to see videos of almost his entire show, head over to Louise on Facebook, as she posted them all there!
We loved the show and Emily enjoyed it for the first time.
We did witness some absolute shithousery from a couple in front of us.
Not long into the show a table emptied and a couple came to claim it. It was a large table which could easily seat eight people. It was in fact two tables pushed together. Not long afterwards another lady wandered up and very politely asked the lady from the first couple if she minded if they took the other half of the table.
Well, the first lady did mind, very much, but couldn't bring herself to say so. You could see her mind racing, looking for a reason to say no, but she could not. Instead, she just literally said "Whatever" and then proceeded to try and wrestle the two tables apart for about five minutes, failing miserably. She sat there with a face like a slapped arse.
Her partner returned to the table and they proceeded to look at the food menu. After quite some time and several chats with their server, the chef appeared. He had a long conversation with them, taking copious notes and nodding earnestly as this couple talked at him. He went way to construct what would no doubt be the world's most complex meal, despite the menu only offering bar snacks.
Then their server brought their drinks. That order had taken about ten minutes too and the minute the drinks hit the table the man took one sniff (yes, sniff) of his drink and handed it back. The server showed him her pad where she had clearly written down his exacting request, but no, he was not having it.
"I never usually send things back," he said as the server wandered away back to the bar.
Eventually, he was happy with his drink and their food arrived. What had been the result of their long consultation with the chef?
Wings.
Look, I know folks have allergies etc, but these two were bellends who just wanted to feel important. Their entire demeanour was horrible and there was just no need for it. It's nice to be important but it's more important to be nice, right?
Thankfully they buggered off soon after, leaving the other family on the table to enjoy the rest of the show.
Whilst that was an interesting diversion it did not stop us from enjoying Bob's show and we left around 11pm. The drive home was thankfully short and sleep did not have trouble finding us.
Till the next time……