If you think Boris Johnson is saying "Get Brexit Done" a lot, just see how often I manage to let you know that I was not feeling 100% again today. In fact, I'd rate myself at about a faltering 35%, but nothing short of limb loss would keep me away from a theme park today.
I was awake at 6am, expelling liquids from all sorts of holes and eating my bagel in front of the TV. It was a mere three and a half hours later that everyone was ready and I reversed the van off the drive. By this time I was almost ready for my second set of tablets of the day.
The plan, which I had painstakingly crafted over many months was, at this stage, at the risk of another Boris Johnson analogy, a right bloody mess. We would be starting the day by heading for Epcot. Just to reaffirm that….
By the beard of Zeus it was hot today. We like it hot, but not that hot…….
Our first FastPass was a poorly planned Frozen Ever After. Poor, as it meant we had to yomp all the way up there from the entrance in the incredible heat. Freddie somehow managed to jettison his sun hat from his pram somewhere along the way without anyone noticing so that had to be replaced.
Having made the physical sacrifice of burning about three and a half thousand calories getting there for our FastPass, the standby line was ten minutes. Smashing. Still, we saved about eight of those minutes by still using our FastPass. It was for the best as it gave all those young, blonde cast members less time to ogle me in the queue.
Freddie very much approved of this ride and we took him into the shop afterwards to meet the troll for the first time. I was a little sad that he would never know the true joy of what preceded it and running through the film theatre at the end of the old Norway ride so you wouldn't have to watch it.
I could easily have filled that nose with the fluids I was carrying in mine!
Even though I had a bagel about six hours ago, I felt breakfast was deserved, and in my haste to get food down my neck, I led us into the bakery in Norway. I have to say, I did expect a slightly better array of breakfast finery, but we made do with cakes.
I had something called school bread. I learned that it was pretty good and absolutely nothing like bread.
Louise had a chocolate chip cookie the size of a small planet. Freddie may have helped.
Rebecca and Tom shared an un-photographed Parfait and Tom had some fruit. I think his body was making a cry for help. Emily, not being a breakfast person, declined to participate and just had water.
We sat and ate for a bit whilst Freddie did some people watching.
We then moved off around World Showcase, stopping in most of the countries and alas shops.
A glance at the app revealed that we were about fifteen minutes from a Voices of Liberty show so we made our way into the American Pavilion and I sought out a restroom to empty my nose of about three pints of snot.
Freddie explored for a bit and I took him into the native American exhibit, but I doubt he retained a great deal of the information to be honest.
We took our places as the singers emerged.
If these very talented folks ever sing O Canada, I may never recover. I suspect that's unlikely unless the US invades Canada at some point, but these days you never know.
Onto Japan now to admire some huge bongos….
I told you it was hot. Even the air conditioning couldn't save this toy.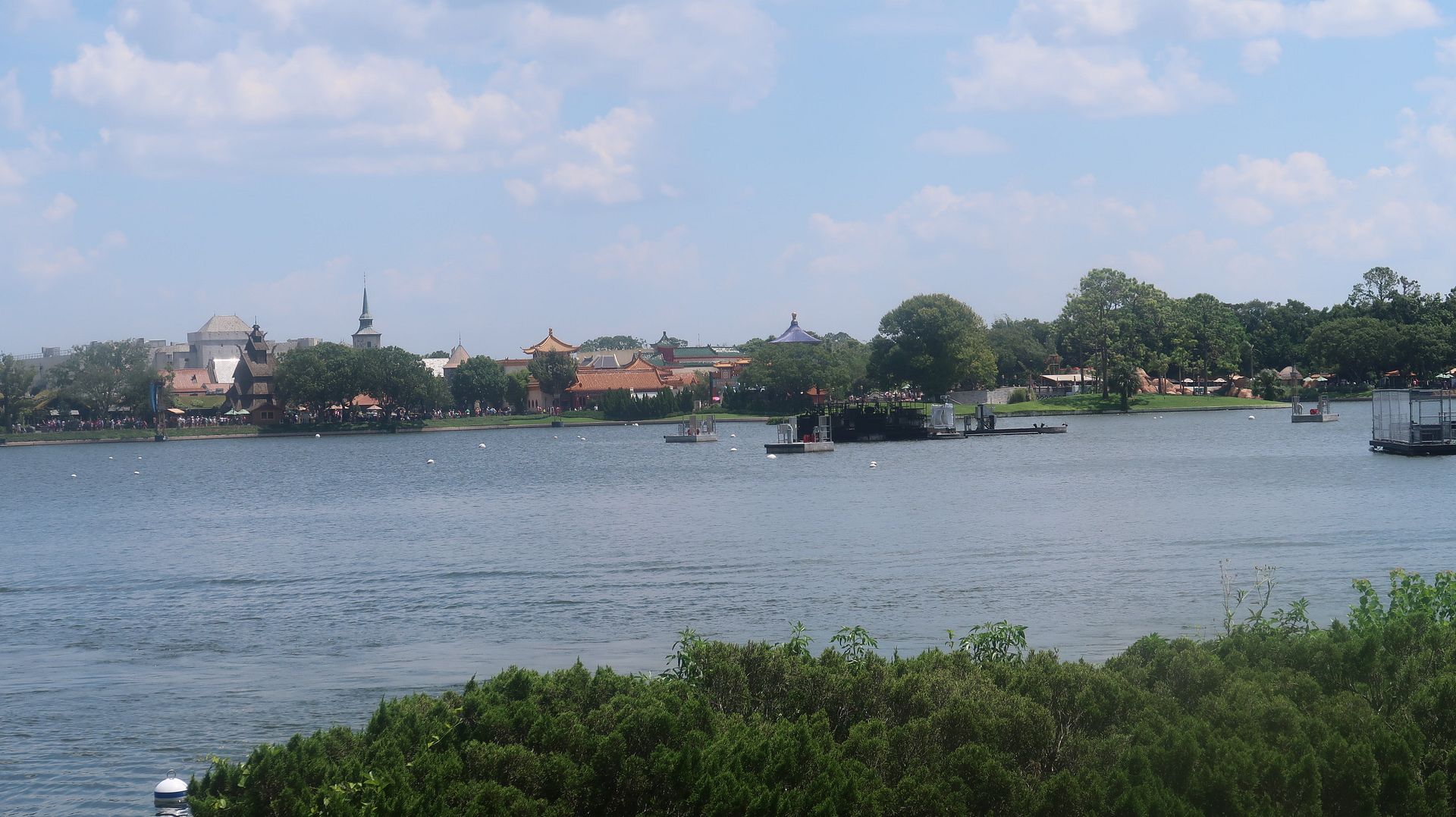 Many of us were hungry now, with Tom's body violently protesting about the fruit it had been subjected to earlier and despite our very fine intentions to sample a load of food from the food and wine booths, nothing stuck out as being worth queuing for and/or something Freddie would appreciate, so we kept on walking. When we got to the UK, I went to the fish and chip shop to get some waters. Even in my home pavilion, things get lost in translation. I wanted to buy some bottled water but ended up with a tray of six cups of tap water, which were both very tricky to transport back to everyone else and tasted a bit weird.
With the heat as it was, my incompetence was barely tolerated.
To redeem myself, I decided to bite the bullet and see if the Rose and Crown could accommodate us. Whilst I enquired, Emily spotted that one of the cast members at the podium was a chap from our home town who used to work at her school. As someone once said, it is a small world.
We were seated immediately and could even choose whether we sat inside or out. It was perhaps not the wisest decision to sit outside, underestimating the heat, but it wouldn't be the first or last crap decision I would make this trip. It was made mainly as Freddie was now very asleep and it would be easier to park his pram next to us outside.
Tom and Rebecca had Bangers & Mash. Oops, I blame the heat for my tardy photography.
Emily had the vegan Bangers & Mash….
Louise and I, having eaten the most sugar in Norway, were not starving so we just had the cheese and biscuits.
Freddie kipped throughout.
$130 lighter, we continued our journey around the world and in Canada, I got myself a new cap as I had stupidly forgotten mine and my thick head of hair was just so sweaty! Rebecca needed some new sunglasses having forgotten hers because she only had three and a half hours to get ready this morning, so they were acquired too. Did I mention the heat? Luckily, I wasn't struggling with a temperature and life-threatening cold during this very severe heat.
With our FastPass for Test Track now almost due we made our way down in that direction. Another long sweaty walk followed and after setting up baby swap, Rebecca and Tom sat out first with the still sleeping Freddie whilst the rest of us rode.
Having left Emily to most of the design work, resisting the urge to take over, our car and performance lacked a little but it did not detract from the ride. We took over Freddie duties whilst Rebecca and Tom rode and a now wide awake Freddie loved sitting in all the cars.
Having been in every car at least twice, we made our way out and not long after Rebecca and Tom returned. I made myself useful by going to get everyone a drink, oh and I may have acquired a couple of those Joffrey's doughnuts again. They are superb.
We spent a bit of time in Mousegear, mostly to cool off, but Emily also got herself a hoody….one of these…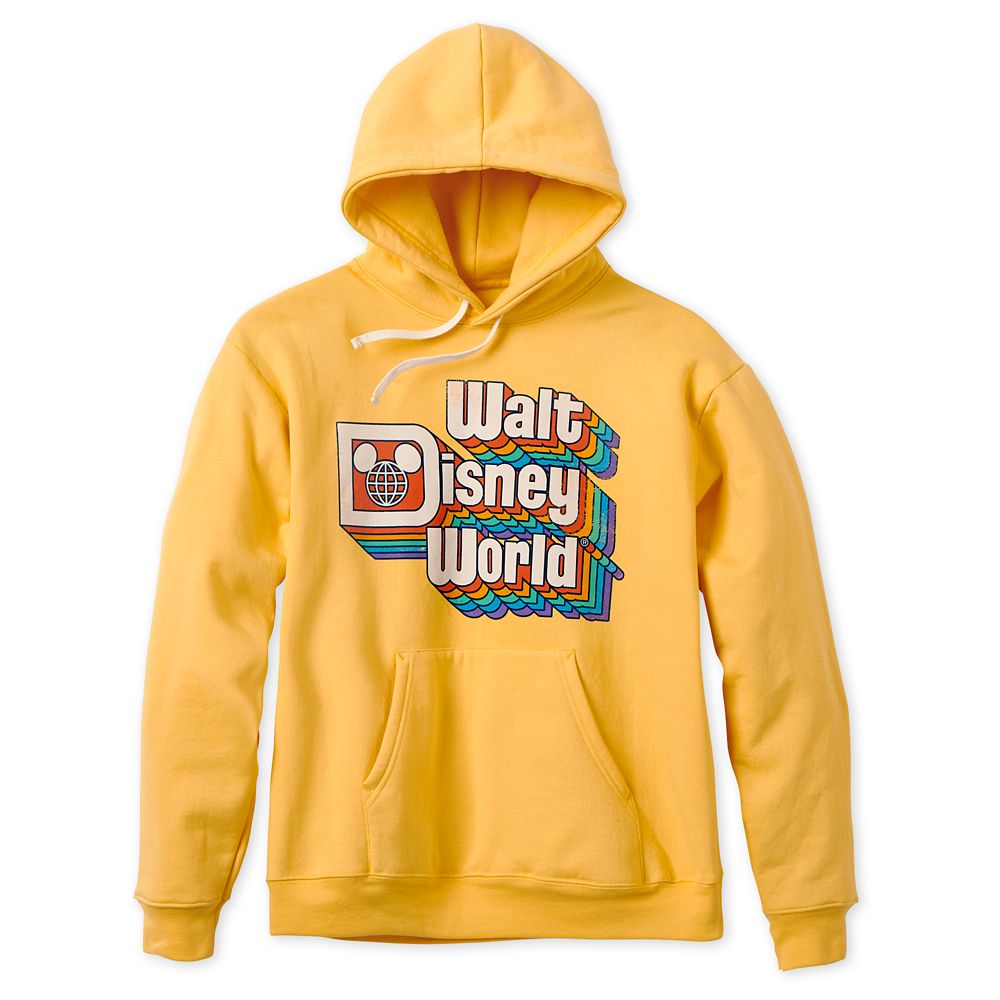 Having somehow managed to pay for my 24-year-old, fully employed daughter's hoody, it was now time to leave Epcot and head over to Animal Kingdom. Even writing that now feels weird and not something I might plan, but Dorian had ridden the proverbial coach and horses through the laminate and all bets were off. We had an ADR to honour and by jingo, we were going to.
It was a brief ten-minute drive and we left the van in Peacock. Louise refused to move just yet, a sign of the incredible heat today. She just needed a moment more in the air con, so we left her to it and walked in across the car park to the entrance. Having done that, Rebecca almost passed out, so seeing that as a subtle sign, we spent some time in and around the cool of the restrooms, perhaps recognising that the pace today had been a little more demanding than the weather might permit.
Having cooled off a lot we continued our journey up to the safari. It was a walk-on, and probably because the animals have more sense than us, there were not so many on view. They were probably backstage in the air con.
Oh look, more giraffes…
I like how I captured this bloke's ear in lovely soft focus though….
And here, unlike other less skilled photographers, I cleverly managed to focus on the pole on the truck and not the animals.
Next in this master class of photographic technique, I capture some trees….
As tradition dictates, it is now time for my Rhino joke…..
Our guide confirmed that the one out front was called Neal…with this joke included in every report, you can complete the punchline yourself.
We slowly made our way over to Yak and Yeti for our ADR.
Louise met us there having been tempted out from the cool car by the prospect of eating at one of her favourite eateries and as we were early and too hot to move, we asked if we could bring our reservation forward. We could and we did.
As is the case in quite a few restaurants now, we were shown to our regular table! In the spirit of fighting the heat, we got Freddie a slush thing and I think he enjoyed it.
We always love our meals here and today was no different. I even had a beer. Crazy I know!
We ordered –
Me – Beef Tacos, which were tremendous.
Emily – Tofu Sweet and Sour
Louise, the same but with chicken
Tom had Korean Beef, quite what they had done to upset him I don't know… (ba dum tish)
Rebecca had Honey Chicken
With Egg Rolls and Pot Sticker appetisers, we were nicely full, but that didn't stop us ordering a cheesecake and a number of forks and we all had a bit. At times I am very grateful for my extra dessert stomach.
The bill was a testing $250, but this is one of our favourite places and one we always love.
With that done, so were we. The heat had done us for today and we wandered out to the exit to say the first of our goodbyes for this trip. This would be our last Animal Kingdom visit this trip. We seem to have spent a lot of time here this time and that's a good thing.
On the way home, we, of course, called in at the local CVS and spent $70 on drugs. They were legal and much needed for my quickly deteriorating state. Did I mention I wasn't well?
Till the next time…..