I've not known what to do with myself this week. With no FastPasses to book, it has been a bit of an anti-climax following two weeks of frantic button pressing. I have been randomly trying the app to see if any Flight Of Passage (or Slinky Dog) FastPasses become available. Not for me it seems. It's becoming a bit of a bee in my bonnet if I'm honest, especially with Emily regularly reading me loads of posts from Orlando Facebook groups all pronouncing how easy it has been for them to secure them.
I find this unacceptable. Don't Disney know who I am? I am a world-famous blogger with handfuls of readers. I am a high level influencer with several top brands relying on me to promote their goods. Bright white trainers, twenty year old Adidas rucksacks, hair products, man thongs and other such things are just a few examples of the huge impact my implied approval can have.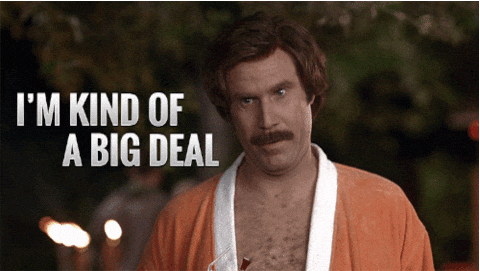 How Disney can allow me to be denied a ride on one of their attractions is beyond me. One utterance of my displeasure and all of my readers will never darken their doors again….probably. I am in no way resentful that my yearning to fly up a passage will go unsatisfied.
I did a bit of a "try on" session last week. Louise started getting stuff organised, with the case brought out to sit in the bedroom like some portent of impending joy and she needed to know which T-shirts I'd be taking. It was at this point that I realised that I have a lot of T-Shirts. To be fair, they come in many sizes to accommodate me in varying states of shape. With my pre-holiday weight loss regime almost done, I can fit into most of them for now, so I have some tough decisions to make as we near packing time.
That hasn't of course stopped me ordering one more. We have decided not to do full costumes for Mickey's Not So Scary due to fears of being too hot, but themed (non-matching) T-Shirts are the order of the day. Mine arrives shortly and you shall have to wait to see it in the trip report. I will set your expectations now that it probably isn't worth the wait.
My dollars arrived this week too. There weren't as many as I might have wished for due to the atrocious state of the exchange rate, but that is something I can't affect so I'll just silently fume about it and feel like I am being persecuted by the currency, Slinky Dog and Flight Of Passage Gods.
I do feel more organised than I did this time last week. I have gathered all the documents I need and they nestle in my planning folder ready to be tucked into Ryan. Yes, I do put them in the order in which they will be required during our journey…what of it?
One of those documents came from the villa owner, who sent me the instructions for our stay. It comes in three volumes, with a page count to rival a Tolkien novel. It may take me the whole nine-hour flight to digest the complex and intricate requirements to gain entry first to the gated community and then the villa. The recycling and refuse routine is one step down from launching a manned mission to Mars and if we don't get something wrong during the trip it will be a miracle.
We have reviewed the food menu and entertainment options for the flight and both look promising. Of course, Rebecca, Tom and Emily, having Freddie on their row will be watching nothing with a ten month old to entertain, but I am hopeful I can squeeze a good number of films in to fill the time. Granddad privileges. I have served my time and have the Polly Pockets to prove it.
So now, all that is left is to fret about all the usual stuff. Will I get everything done at work that I need to pre-launch? Will we all fit into the taxi to the airport with our luggage, stroller and car seat? Will the journey be OK? Will I forget some crucial detail or document and ruin the whole trip? Will everyone enjoy the trip I've planned? Will the two weeks fly by in about two seconds? Well, yes it will, so I am reminding myself to soak up every moment, including the foreboding prospect of the long flight, and my insatiable desire to power through all the admin crap at Orlando airport and be released into the wild in my shiny hire car (van).
With one more blog to go before we leave, there will then be a brief pause to blogging whilst we holiday. On my return, the trip report shall commence. If you have any like-minded Disney friends whose Sundays you'd like to ruin, howsabout you share this crap with them? Encourage them along to marvel at our food consumption and let's see if we can get my readership into double figures.
If they Like the Facebook page and/or follow me on Twitter, not only will they be alerted with each new post of the trippie, but during the holiday I'll be over sharing all sorts of exciting updates, almost certainly to be food related.
Our digits will be single tomorrow. All of our suffering will end shortly.
Till the next time…..