Before we do this, I should warn you that this one may be longer than anything you've been used to.
Look at that. Even the innuendo engine is getting a warm up as we near take off.
Seriously though, this one goes on a bit and if you've ever (always) read these posts, marvelling at how sad I am that I spend so much time and effort over planning stuff, then this one may not be for you. This, dear reader, goes to a whole new level.
By the way, at Louise's request I have added a few links to Disney terms in this post for folks reading this that are not au fait with da lingo.
Firstly, the important stuff.
Ryan is home and he will ride again. The lady did a great job on him and he is literally as good as new. You can all now rest easy.
Shit got real this week. It's probably about time that I started blogging about my upcoming holiday don't you think? You all must be dying to hear some of the detail by now.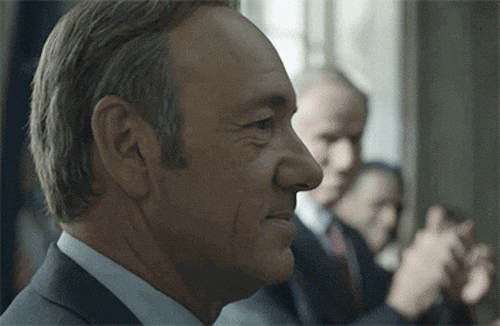 Tuesday saw the start of our FastPass+ journey, and it wasn't good. It would be very sad if I had booked a meeting room at work to retire to just before 12pm so that I could concentrate fully on the task at hand. Yep, it would. These things are too important to be interrupted by a phone call or work based emergency.
On the off-chance that Disney would open up the date I was waiting on earlier than expected, I sat refreshing the site for a while, before finally seeing the new date appear at exactly 12pm.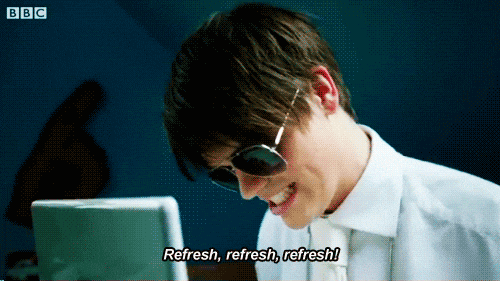 Bloody sticklers. Here we go, I thought, I'll just quickly nab three passes and be on my way.
I am sorry to say that the site on which FastPasses are booked is not, or certainly was not on this day, fit for purpose. It was continually crashing, often so tantalisingly close to the end of the process that I almost cancelled the whole holiday. OK, maybe not, but it was bobbins.
After about ten minutes of frustrating red-faced repetition there was still no sign of success. Ooh, more innuendo…..once it is unleashed there is nothing to stop it…..ahh, now I am in an endless innuendo loop.
After a further twenty minutes I finally had one in the bag for Haunted Mansion, at 10:05. As pages loaded and then vanished, all I was seeing was the list of available attractions shrinking as my blood pressure and frustration grew. The whimsical error pages that Disney use when things go wrong were very quickly losing their appeal.
It was almost forty minutes after 12 that the site seemed to settle down and I was able to finish the job. I bagged Big Thunder Mountain at 12:25 and then, with Freddie in mind, Dumbo at 2:20. I totally understand why this could be an alien concept to normal holiday makers, but all these bookings fell nicely into place, not by accident I should say, with our plans for the day. Yes, I have planned to this very sad level of detail, mainly because I can. Knowing the park layouts so well, and how the day generally goes, my thinking is this.
We should be there before the park opens, and after a wander around the shops on Main Street and an inevitable Starbucks, position ourselves near Casey's for rope drop. We shall saunter, nonchalantly left, using the stroller as a weapon of mass destruction across the bridge into Adventureland for Freddie's first ever ride in a Disney theme park, on Pirates. With that being  pretty much a walk on, he said confidently, we shall then continue our journey to Splash Mountain, where the standby wait should still be tolerable and we can hopefully get that under the belt too. Of course, Freddie will have to sit this one out.
That should then allow us to wander down to Haunted Mansion for 10am ish to use our first FastPass. By then we're at 10.30 and if previous first days are any form of precedent then we'll need lunch, which I haven't planned. I'm not a monster!
We shall probably eat, drink and see what we get on in Fantasyland, such as Philharmagic, the Carousel, and It's A Small World should wait times be bearable.
Then our Big Thunder FastPass kicks in so we can walk back up there for that before amusing ourselves until the 2pm parade. The previous travel day and time difference will be kicking in by now and we'll hopefully just manage our Dumbo FastPass before heading for the exit.
We have a 5pm Whispering Canyon ADR, so we'll have to make a call at this point whether we try to get back to the villa for a shower and change or, if time is short, we do something like head over to the Contemporary for a drink in the Outer Rim bar. It has been declared that this place serves the best Long Island Ice Teas on the planet and this may be the only time we have this trip to get to sample one, apart from the mug who is driving.
I know this level of detail may sound nuts, but with a lot of expensively acquired experience and knowledge it's possible and for me totally sensible. Hopefully it makes the day smoother, less stressful and more rewarding for all concerned. As long as time is allowed within this mental level of over planning for the metaphorical smelling of roses, photos in front of the castle and other good stuff all should be well.
The following day saw similar levels of thought and….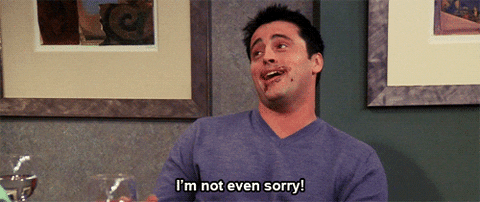 We'll be at Epcot, but not until the late afternoon/evening. Again, experience tells me that we suffer on day two. The jet lag, journey and adrenaline of day one can make another full day in a park a bit of a strain. So we'll be at the villa for most of the day, celebrating my birthday a bit until our Beaches & Cream ADR at 3:50. I could only get four of us in for that so if the others can't get a walk in we'll eat elsewhere. So we expect to be in the park from around 5:30. When trying to slot some late in the day FastPasses in, thought was needed. The last thing you want to be doing is crisscrossing the park, so a route is needed.
With this in mind I secured The Seas with Nemo & Friends at 5:45. We can enter via International Gateway, wander down to Canada and watch Martin Short before I cry at the song. We will then make our way down to Nemo. We can then take our time to get back up to World Showcase, no doubt via Mousegear, to start the traditional tour of the World Showcase pavilions for my birthday. Of course, that allows us to do Frozen and a FastPass is sorted for 7:30. With ROE not until 10pm that day, that should give us enough time to wander most of the showcase before ending up in "our spot" on the bridge near France to watch the fireworks. We did have a spare FastPass slot left but there's no point in cramming one in just for the sake of it. We probably wouldn't get time to use it and that just means some other folks who would might miss out.
The next day we could book for this week oddly would see us in Epcot again (don't question my planning!). Yes, don't, as I honestly can't remember why.
Anyway, this is a full-ish day in Epcot allowing for a later start due to the late ROE the night before. So again, thinking of a sensible route between FastPasses, we start with Spaceship Earth at 11:50 followed by (I am chuffed to say) Soarin' at 12:25. That is always the prize FastPass for us, despite Louise's trepidation and fear of "flying".
In a blaze of glory we then move on to Mission Space at 2:35, timed perfectly just before we eat at Via Napoli at 3:40, saving us revisiting our food somewhere on the way to Mars. Whether we will be able to get on Test Track via standby or single rider, we shall see. One cannot be too greedy of course.
Yesterday we were able to book for the 3rd of September and that is Hollywood Studios and Labor Day too. I had to drop Emily off at the train station just before 12 as she was heading to London to watch Heathers. This meant that I was in central Manchester at 12, reliant on 4G and a following wind to secure what could be a tricky set of Fastpasses as, with Toy Story Land open, this would likely be the busiest park of our trip.
It was effortless. Aside from Slinky Dog being immediately unavailable a few seconds after 12pm, I easily secured Tower of Terror, Toy Story Mania and Rock n Rollercoaster. I was pretty pleased with that. With that first one running until 10.35 we may be able to endure a bit of a queue to get onto Slinky if we are at the park for opening. We'll see.
With FastPasses done for as far as I can do them, thoughts then moved on to other pressing matters. Yesterday was also new trainers day. They have to be bought a few weeks prior to departure so that they can be worn in nicely. After last year's change from the traditional all white affairs, I must admit that I am now sold on a Skecher and wanted another pair of those. Usually, I buy everything online, but trainers, for a WDW trip have to be tried on in person. I cannot over emphasise the importance of comfortable footwear and no chances can be taken.
With that in mind, after dropping Emily off I headed for some actual shops. I ended up in Bolton town centre and despite living here all my life, I did not recognise the place. A few fruitless shop visits later and I was relying on google to find somewhere that actually stocked Skechers. My last resort was Debenhams and they had at least three pairs to choose from.
It was like a scene from Are You Being Served with an actual person attending to me, getting the right size from the back and at some point almost trying to apply some sales techniques to close the sale.
I walked away with a pair of comfy loveliness just in time to get back to my car before my 80p of parking ran out.
With that daring show of leg, I'm done, as I suspect are you.
Till the next time….