It's fine. Really…don't worry about it….I spend many minutes making my blog look all different and nobody makes a comment.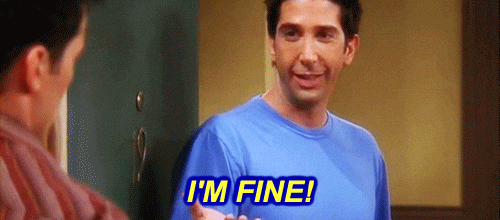 Moving on…
For a four day one, last week did its best impression of a twelve day one, or was that just me? As much as I was all upbeat last week about being on the home straight of the countdown to our holiday, sometime during the endless monotony and despair of my working week, the unavoidable, and seemingly unending road to that particular event hit me like a car driven by a Geordie TV presenter. (Too soon?)
If I'm not careful this post could easily set off down mid-life crisis boulevard so I shall apply the hand brake to that train of thought, un-mix my metaphors and head in a different direction.
My West Wing addiction has continued, with season two now completed. When's the new series out? Due to watching that, I have to confess that I was the one person in the UK who didn't watch the Saturday Takeaway thing last night. I didn't watch it last year either. It's a bit weird I suppose for someone like me with such an obsession with the place, but I feel upset and offended by it. I don't want people to know about Florida thank you very much. If the secret gets out I'll be waiting an extra ten minutes for every ride. Stop, advertising it on prime time TV!
In a small yet potentially vital planning move, I made a strategic purchase last week. As part of the preparation for Freddie's first time, I have assumed that there will be times when the bangs and crashes of WDW will be a little too much for a ten month old, especially if he's having a kip. With that in mind, he now owns his very own set of noise cancelling headphones. The fireworks of an evening at the various parks are likely to upset a sleeping toddler so we're hoping we can just slip these on and he'll be oblivious.
They will also be getting a first live trial at Rebecca's birthday party in a few weeks to defend his ears from the face melting awesomeness of Mustard.
There are some other milestones on the horizon but as nice as it is for them to arrive, they are things like paying the balance on the villa next month. Things get a little more exciting as we hit the summer and we need to get the theme park tickets sorted so that we are primed and ready for the securing of FastPasses. It is then, and only then that I can start to think about considering the plan done. There is always the chance that an unavailable FastPass may mean some juggling of days. The laminator will be idle until then. Of course, as soon as Freddie's passport turns up, we will be ESTAing too.
I should also share with you some troubling news that I have kept hidden from you for almost a year now. Ryan is not in good health. If you don't know who or what Ryan is, this next section will be very confusing to you.
He is currently resting in the spare room with a busted zip. I blame myself. I tried to get too much into him and for a sack of his years, it was all a bit much and it broke him.
There are two schools of thought in play.
He's had a good run and now, with a new generation of the family in tow, it could be a good time to introduce a new sack, Ryan's daughter if you will, to our trips.
We shall rebuild him.
I am hopeful that the second option will be possible. I need to seek out someone with the necessary skills to remove and replace the busted zipper and make him whole again. The girls are a big fan of option two, and were genuinely upset that Ryan may have travelled for the last time. I hope they feel the same way about me in years to come when my metaphorical zipper gets busted.
Should anyone be an expert in these matters and be willing to handle this delicate operation then do get in touch!
Till the next time….