After what have been some very busy and enjoyable days so far, today is a little more low key. It was a welcome rest day, of sorts, and contains acts of eating that you can only attempt with either years of experience, elasticated pants or a death wish.
In my case, as my fellow chunkster Meatloaf might say, two outta three ain't bad.
I was looking forward to not having any reason to be out of bed. However, at 8.30 Rebecca messaged the group stating that "the boys" were hungry and we needed to make a move for breakfast. What a breakfast we had planned too. Hash House A Go Go was our destination, and …..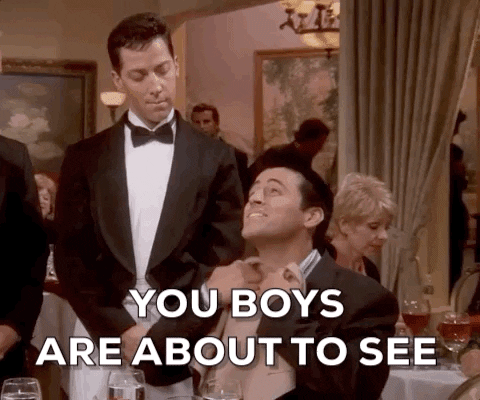 We were ready and out of the door by 9.45 and it took about half an hour to drive there. Upon arrival, there was complimentary valet parking. They say a common language divides the UK and US, but on this occasion it was just my hearing and stupidity.
As I tumbled out of the car, the very pleasant valet guy approached. I thought he said, "First time here?".
So I said "No, we've been a few times before".
It was only when he repeated what he said again, not quite believing how idiotic this Brit in the minivan and tight T-shirt was that I realised I had made an error.
"O……K……What's your first name?", he said with a puzzled look on his face.
My appendages shrivelled back up into my body with embarrassment and I didn't even attempt to correct his "Creg" as he wrote it on the ticket. I took the ticket and scuttled off all sheepish into the restaurant.
We were seated immediately and we were served by Queen. That Brian May took an age to get us our drinks.
Emily had a banana latte….
She declared it tremendous as was her Egg Scramble.
Freddie just had the child's portion of chocolate chip pancake.
Yep, that's the child portion.
Tom ordered a Tractor Driver's Combo with extra sides and Snickers pancakes. I think his face says it all.
Louise and I had a French toast thingy, which lacked in size but made up for it in taste. Louise appreciates that size isn't everything.
Rebecca had the Snickers pancake but without the assortment of sides that Tom had. Amazingly, Tom finished the lot. Rebecca left a fair bit of hers, and because mine had lacked some girth, I "tasted" some of that too. It was good!
There are lots of places you can go for pancakes and the like in Orlando, and we have. This place is a little different though. It's definitely more expensive than your Dennys or Perkins, but it's worth it. Size yes, counts for some of that as the portion sizes are ludicrous. But the quality is exceptional. You know when you put something in your mouth and you can't quite believe how good it is? Louise again appreciates this concept.
By Satan's scrotum, we were full. The bill was $180 including a nice tip and I reluctantly returned to the valet chap hoping he'd forgotten my shameful episode earlier. I tipped more heavily than I may have normally and quickly left the scene, heading back to the villa.
We spent some time in and around the pool.
I found it amazing that Tom could move after what he had just shifted, but not as amazed as I was mid-afternoon when he had a bowl of cereal to "put him on" until our evening meal.
We experienced a few rain showers during the afternoon so we retreated indoors and watched some telly for a bit. Freddie played with the fine selection of toys in the villa.
At some point around 5pm, we got ourselves ready and headed out for tea. After such a breakfast we'd only need a light bite surely? Yeh, we were headed for the all you can eat buffet at Trail's End. We would usually get the boat from Magic Kingdom to get there, but with the rain showers and the logistics of the stroller and a potentially sleeping Freddie later we decided to drive there directly instead.
As we arrived, I was completely taken by surprise by the fact that there was a bus ride involved to get from the entrance to Pioneer Hall.
I had no clue at all about the size and scale of the place having only ever done a "beach landing" previously and walked the few yards to the restaurant and back.
It took us a little while to figure out and ask which bus we needed to be on and be on our way. The bus ride took about ten minutes. The rainy weather we'd had as we left the car and walked to the bus cleared nicely for our stroll to Trail's End.
We had a few minutes to spare before we needed to check in so we had a look at the horse….
and Freddie spent a little time on the playground.
We were seated just moments after checking in, on the same table we always seem to get here. It's in a quiet spot but is annoyingly distant from the buffet.
Drinks were ordered, with cocktails for the ladies and then we unleashed ourselves on the glorious grub.
I would commit several low-level crimes for that cornbread. Maybe it was the lingering large amounts of breakfast, but I only managed two savoury trips to the buffet. I had to stop then to ensure I could fit in some desserts, which I did in the form of bread pudding and ice cream. Tom discovered the ice cream machine and what followed is better not recounted here.
Not for the first time today, I swore I would never eat again and waddled out of the restaurant happy yet slightly concerned that I might die. There had been a loose plan to go over to Magic Kingdom by boat and spend some time in the park, but we decided against the boat again. Knowing Freddie would be asleep on the return leg, would make the stroller/boat/bus journeys untenable. We caught the bus back to the car instead, intending to drive there instead.
We were joined on the bus by some folks from the south and I don't mean Bournemouth. They were if I were to use crass stereotypes, red necks, with more kids than I could keep track of. It was a good thing that there were a few kids, as it helped to spread out the parent's screaming between them a little so no one child had their parent shout at them too much. They were loud, unruly and unconcerned that he bus they were on contained other people. This, I thought, as I avoided eye contact with them, is why I hire a car, even if we stay on site.
As we got into the car, Freddie had just fallen asleep so any plans for Magic Kingdom were canned and I don't think anybody was too sad about that. It was a rest day after all. To signify that we were home and in bed not long after nine.
These rest days are the scourge of trip report writing. More, if not better contact in the next one.
Till the next time……