You may have noticed that I wasn't bouncing off the walls with excitement about my imminent birthday. Firstly, as a milestone, it was one that just confirmed I was old(er). Secondly, of course, I was in the wrong country. However, in a turn of events that bucks the trend and tone of recent weeks, I had a really lovely day.
It started as planned with a round of golf with my Dad. Having played about three or four times this summer, there were actual signs that I knew what I was doing in short bursts and it was very enjoyable. The weather was glorious, and as we sat out on the patio outside the clubhouse enjoying a post-round beer, my brother phoned me from France, where he has spent the summer at his cottage. He was just about to set off on the long drive back to his imminent quarantine and he called to wish me a happy birthday.
On my return home, everyone had gone to a lot of trouble to make the day as lovely as it could be. There was a US themed lunch laid on, with almost as many calories involved as I may have eaten had we been in WDW. Hot dogs, cupcakes, cheesecake, Danish (is that the plural?) and all sorts of other wonderfully unhealthy snacky delights were on offer alongside this glorious cake.
So I spent the afternoon eating food and receiving gifts, which is always a decent way to spend your time.
There was everything from cash (always welcome) to useful stuff I needed like clothes, alongside lots of really thoughtful stuff that blew me away. Rebecca and Tom put together a really lovely photo collage which had been framed and will take pride of place somewhere in the house once it gets moved from its current location on the mantlepiece. Louise had the absolute nerve to buy me a new rucksack, suggesting that it might be time for Ryan to be replaced. Do I want to replace Ryan? As Rebecca said when I'd unwrapped it….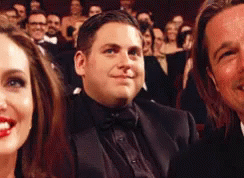 Amongst the many things my Mum & Dad got me, the highlight was this lovely keepsake. This will be worn as I walk Rebecca down the aisle next year and generally looked after as a lovely memento of turning 50.
Emily had put together a photo/music presentation, (in addition to getting me some Vans cos I am a cool and trendy Dad who is well down with the kids) which it turns out mainly included photos of me with food all over my face. It chronicled our trips over the years and the ever-increasing number of my chins, but it was lovely, and at the end, there was "just one last thing"…..
The final photo bore the caption….. The Beach Club was looking forward to welcoming me back.
Lousie and the girls know this is my favourite resort. No, that's an understatement. It is one of my favourite places on the planet. They have arranged a night there during our trip in March for Louise and I. The fact that they had the absolute nerve to amend THE PLAN was forgiven. Having very sneakily got access to it without my suspecting a thing a few weeks ago, they have expertly dropped this addition in, without too much disruption and I can't wait.
All in all, I was overwhelmed with everything and the huge efforts everyone had gone to in order to stop me sulking like a huge man-baby.
Of course, as soon as the "festivities" were over I had to fire up the laptop, dive into the plan and make sure the new addition was properly catered for. I am not known as a complete control freak for nothing.
They had done well to be fair. It bodes well for the years when I am no longer able to do all the planning and just need to be wheeled between meals and fireworks shows. Our stay is on the night of what would have been my birthday had we been there now, with that day seeing us in Epcot with (ADRs permitting) brunch at Beaches & Cream and dinner at La Hacienda de San Angel at the Mexico pavilion. So being able to wander back to the Beach club afterwards works well. Tom will have to assume driving duties and transport everyone else back to the villa.
The next day was marked as Volcano Bay, but it would be wasteful to leave the Beach Club early in the morning to do so, so that has been sacrificed so that we can spend the day at the resort. The others will spend a leisurely morning at the villa before joining us at some point for some rest time at one of the quiet pools there. That evening has hopes of dinner at Whispering Canyon, before the next two days being spent at the Hard Rock at Universal. This detailed level of planning pleases me greatly.
So after a lovely bank holiday Monday, I have spent my week off work mainly eating all the glorious leftovers from the celebrations. I have eaten more high-calorie crap this week than I may have done had we been in WDW. A bold statement, but the scales back up this claim. There has been some unavoidable unpleasantness in the form of DIY, but overall, so far being 50 has gone quite well.
As evidence of some sort of acceptance, I don't even know where we should have been on this day had we been in WDW. If that isn't a demonstration of maturity and personal growth, I don't know what is. Being 50 might be good for me.
Till the next time……