I'm tired, jet lagged, and dreading work tomorrow. What better frame of mind could I be in to start writing this thing? Well, I could also be sad that I'm back in the UK, and somehow as the wheels hit the tarmac at Manchester I could have instantly developed a life threatening cold.
Sitting here now, a little weary and down beat for various reasons, looking back at my notes from the start of the trip just gone, I have to say I am not looking forward to recounting the untold joy, optimism and excitement of the start of a WDW trip. It is a necessary evil so it is time to stop moaning and get on with it.
The evening before our trip began, I noted that things were very busy and stressful. We had a million things to do, parents to see, takeaways to order and eat as well as last minute packing and seemingly never ending chores to complete before we were allowed to leave the country. As we wouldn't all be at our house in the morning, I had to take this chance to take some traditional photos. Rebecca wasn't very impressed as she had her rollers in and her dressing gown on, but a tradition is a tradition and she had to suck it up.
Then, a new tradition, with Freddie's first by the door photo.
and Tom's…
Somehow, we got through everything we needed to do, and I think I got to bed around midnight, honestly looking forward to the 4am alarm I had set going off.
Somehow I was awake before it went off, probably due to others already being up. Upon picking my phone up to turn the impending alarm off, I saw that I had a text. It was from Virgin. They regretted that there was to be an hours delay to our flight. Not as much as I regretted not knowing that before I went to sleep. It could have meant an extra hour in bed had I had chance to delay the taxi pick up. Ah well, showers were had, cases crammed full, weighed then opened again and things were re-arranged into other cases, and then weighed again until we were fairly confident that all of them might be under 24kg.
The taxi arrived a few minutes early, a rushed goodbye was said to the dogs and finally after all this waiting, we were off. The loading of the taxi was a rush and a bit of a panic, and I spent the journey to Rebecca and Tom's wondering what I'd forgotten. It turns out that was my hoodie, which sat in my wardrobe. Balls.
Rebecca, Tom and Freddie were ready and waiting to go as we pulled up, and we added their luggage to the groaning pile already in the back of the van. It was a tight squeeze and on the assumption that our mini van I'd hired would be smaller than the bus we were currently in I was quite concerned for our ability to get all the luggage from Orlando airport to the villa.
Being so bloody early the journey to the airport was a quiet one. There was some chatter in the back, but I was sat next to the driver and thankfully he was wasn't a talker so I could sit in the uncomfortable silence in peace. We arrived at 6.10 and took the lift up to departures to endure a horrific five minute queue to drop our luggage off.
Two of our cases were just over the 24kg limit despite our best efforts but the kind lady in the ill fitting Virgin uniform "waived" the charge that should have been levied against us. The car seat had to be taken to a special drop off point at the other end of departures and once we'd done that we were free to head through security, up another level which needed another lift. Rebecca, Tom, Freddie and the pram (it will be a stroller as soon as we land state side!) were diverted through the fast track lane and I made a mental note to ensure that Emily would be in a pram the next time we come. The rest of us endured the normal route and we all got through within a few minutes. Louise was searched as usual.
We weaved our way, Ikea style through the absurd collection of poncy displays and arty photos that are meant to flog perfumes and headed for food. Frankie and Bennys seated us immediately and then ignored us for about ten minutes.
Freddie had his food at the ready so he cracked on anyway.
The rest of us waited for our order to be taken.
Me and Tom – Eggs Benedict, which was to be the smallest plate of food we would see for the next two weeks.
Emily – Nutella and Banana Thing
Louise & Mikey – A Big One
Rebecca – A fry up of some sort
Some toast was ordered for Freddie so that he didn't feel left out.
With coffees and juices for most, (two drinks each? well we are on holiday!) the bill was £90.
We strolled duty free for far too long, and lost Louise and Mikey who snuck off to the loo without telling anyone. Emily got some sunglasses, and crucially, Louise bought very little. We found some seats and rested for a while before finding a bar in which I could have a £27 diet coke. Technically, there were seven drinks purchased, but you know what I mean.
I took the chance to release the chocolate hostage on UK soil, so that wouldn't be needed later in the confines of the plane toilet. With that task complete, gate 210 was located and we sat and watched folks queue up for ages to board and take the seat they had reserved.
It was about fifteen minutes until we boarded and made our way up to the bubble. As we were settling in a stewardess (is that what they are called nowadays?) told us that there were a number of empty seats on the flight so if we wanted to use some of them after take off it would give us more room for Freddie.
We took off at 11.30 which Louise enjoyed as much as she always does. We were up to altitude quickly and the seat belt signs were off. Within three seconds some bloke from a few rows away literally threw himself into the spare row in front of us, claiming them as his own. Mikey had a word with the cabin crew and he was directed to another empty seat near his own and Mikey and Emily took up that row meaning we were now three rows of two, and we all had more room which was excellent.
The bubble seats have a really handy shelf/storage bin down the side which is great for putting stuff on and in, but also, if you have an infant with no seat of their own it is useful for them to sit and play on too.
Despite my earlier Eggs Benedict I was starving. They were a bit small and pretty average to be honest, and I shouldn't throw stones in that particular glass house, but I needed food. With a predicted flight time of eight and half hours drinks were brought round (free, which was nice), and I hoovered up the six pretzels that came with my diet coke in seconds.
Thankfully, food was not far behind and I had a sausage in my mouth quicker than a guest at a Michael Barrymore pool party (I like to keep things topical). It all tasted very good.
We now settled in for the duration with some trying to sleep…
Others, played with Vera…whoever she is….
and most crucially some of us were just impeccably behaved. Freddie was a star for the entire flight, without a hint of trouble, noise or complaint….
There was a lot of looking at this…
and this…
I watched the Darkest Hour with a forty minute nap in the middle of it. After playing Solitaire for a bit I finished the flight by watching Downsizing whilst eating our snack…
I was hungry again so it mattered not what it tasted like. It was devoured. The film was a bit weird, felt about half an hour too long and lost its way a bit.
We started to descend at 7.20 UK time. As they tend to, my ears gave me a fair bit of pain on the way down but I don't mention it much….just every time I go on holiday.
We were one of the first off the plane and the relief and joy as the first bit of Orlando heat seeped through to us on the walkway from the plane was palpable. I have to say that Orlando is a mess for arrivals. It is warren of corridors and double bag drops and/or dragging cases up and down escalators. It could be a million times easier. Immigration was a ten minute wait and another similar wait for our luggage. As is traditional, Louise is "desperate for the loo" at this point but she was told in no uncertain terms that she could wait until I was getting the car. Words were exchanged, most of them not repeatable here.
Another ten minute wait saw us heading for the garage to choose our carriage for the next two weeks. The criteria was simple. Whichever had the most luggage space would be chosen regardless of all else. After a few minutes of opening various trunks (we are in the US now) we settled on what turned out to be a Toyota Sienna. It took all the luggage fairly easily which was a huge relief.
I was determined to take a few minutes now to get myself familiar with the knobs and buttons at my disposal, again like a Barrymore pool party….but started the thing up to get the air con going. It was a keyless ignition thingy but I did note that there was no sign of the key which could be crucial when it came time to lock the thing later. A search of nooks and crannies proved fruitless and so I piled out of the car, a little frustrated, looking for assistance. The chap I found spoke as much English as I did Spanish, but I think I got my point over as he said, whilst helping us look for the key "No key, car no vroom". I understood that he meant the key must be somewhere in the car or it wouldn't start. After a few more minutes Tom found the key under the driver's seat and we were finally on our way, with me a little sweaty and agitated.
I had unleashed our trusty old sat nav and stuck that to the windscreen but of course in the underground garage it was picking nothing up. The fact it had been in its box for 18 months in a cupboard in the UK also won't have helped. It was at this point that I made a mental note that in future it would be a good idea to write down, on something close to hand, the actual address of the villa so that I could put it into the thing. As it was, as we emerged from underground and it started working, I browsed recently found destinations whilst trying not to hit anything and chose one that was pretty close to where we were heading. I think it was Old Town, and I figured that if I got us there I'd be able to find Emerald Island Resort.
The first few minutes behind the wheel felt as alien as ever, but I soon settled into it and began to enjoy our travels. It took about half an hour to get to the 192. I had retained all the loose coin from our last trip, rather than leave it behind as I often have and this proved a stroke of genius as they were very handy for the couple of tolls we encountered on the way.
As we reached the Formosa Gardens turn off the 192, there were roadworks and an annoying queue at the lights which made the last five minutes of our marathon journey today a little frustrating. Upon arriving at Emerald Island, I got us past the guard on the gate with some photo ID and the paperwork sent from the villa owner. That same paperwork directed us, without delay or diversion to our new home.
The cases were dragged in and exploring was done. There was a momentary concern that I couldn't find the second master ensuite bedroom but after turning a corridor upstairs it was located and all was well. Yes the villa was that large that a bedroom could be hidden.
As unpacking happened, I took Tom and Mikey to the supermarket for the procurement of essentials. On the way out I stopped at the clubhouse to get a pass for the gate so we wouldn't need to speak to the guard every time and with that done we were on our way to spending over $300 on food and things. We returned, unpacked and Louise had a shower. By this point, Freddie was just too tired to function and it became clear that he wouldn't be fit to come out to eat. So Rebecca, Tom and he stayed at the villa whilst the rest of us ventured out to the Outback.
There was a ten minute wait for a table but were soon knee deep in cheesy bacon fries and a bloomin' onion.
We had –
Me – Aussie Cobb Salad
Louise – My notes say a cheesy chicken thing
Mikey & Emily – Chicken Caesar Salad
We ordered some stuff to go for Rebecca and Tom, namely some more cheesy bacon fries, a philly steak sandwich and another Caesar Salad which took the whole bill to $140 including a good tip for our lovely server who reminded us of Karen from Will & Grace.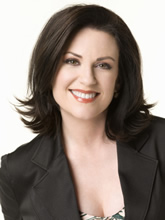 We were back at the villa by 9.30 to find everyone asleep so the food went into the fridge and everyone else hit the hay within seconds.
Till the next time…..