A month today we shall be full of first day adrenaline, charging around our first park of the trip. Jetlagged, jubilant and just about staying awake beyond tea time, that first day is always a good one. There are two days in most years that I don't mind being awake in the early hours. The first is the travel day when typically we're up around 4am to start our journey. The second day is that natural early start on the first day in Florida, brought on by the time difference and excitement that usually sees us sat waiting for a theme park to open and then eating lunch at 10.30.
Unusually for us we won't be spending it in Magic Kingdom this time. That unwritten rule has been obeyed on almost every trip and as I have often said, if you are going shopping, to Sea World or any other such nonsense, then you're doing it wrong. The last time I made that tongue in cheek assertion I was attacked in the comments on my own blog and banned from a certain Orlando based Facebook group. The internet is a funny old place.
However, this trip is different and Universal is our first stop. As this trip started off as one for just Louise and I at some posh hotels and the beach, then we tore up the rule book a little. So this year we will find ourselves having an early morning meeting with Mr Potter and his friends.
Another key difference is Emily's age. She has been pondering all of her alcohol based selections as this will be her first post 21 trip. Of course the other more upsetting difference is Rebecca's absence. We're already upset at the prospect of leaving her behind. It just won't feel right. A bit like today when we all went to see her new apartment that she has moved in to with Tom. It's lovely. Modern, spacious, secure and a lovely place to live. It doesn't change the fact that we still call one of the bedrooms in our house Rebecca's room and probably always will.
Emily has been making changes of her own and having recently bought her first car, she has been discovering the independence that can bring. After passing her test she was never the most confident driver, but now with a car of her own choosing and with it being automatic too, she is finding driving a pleasure and is just driving for the fun of it, discovering parts of her home town all by herself.
Her mini, which of course is called Mickey, is lovely and has more gadgets than some space stations. It compares very favourably to my first car, which was a V reg Fiesta. I didn't love it any less than Emily loves hers.
During the process of buying Emily's car, Louise was seduced by a car she saw in the showroom. On what was probably one of the best day's of the young salesman's life, an order was placed for one after some negotiations and bartering. Being a new one, that car won't be with us for a few weeks yet, but it is a lovely looking thing.
It's one of these…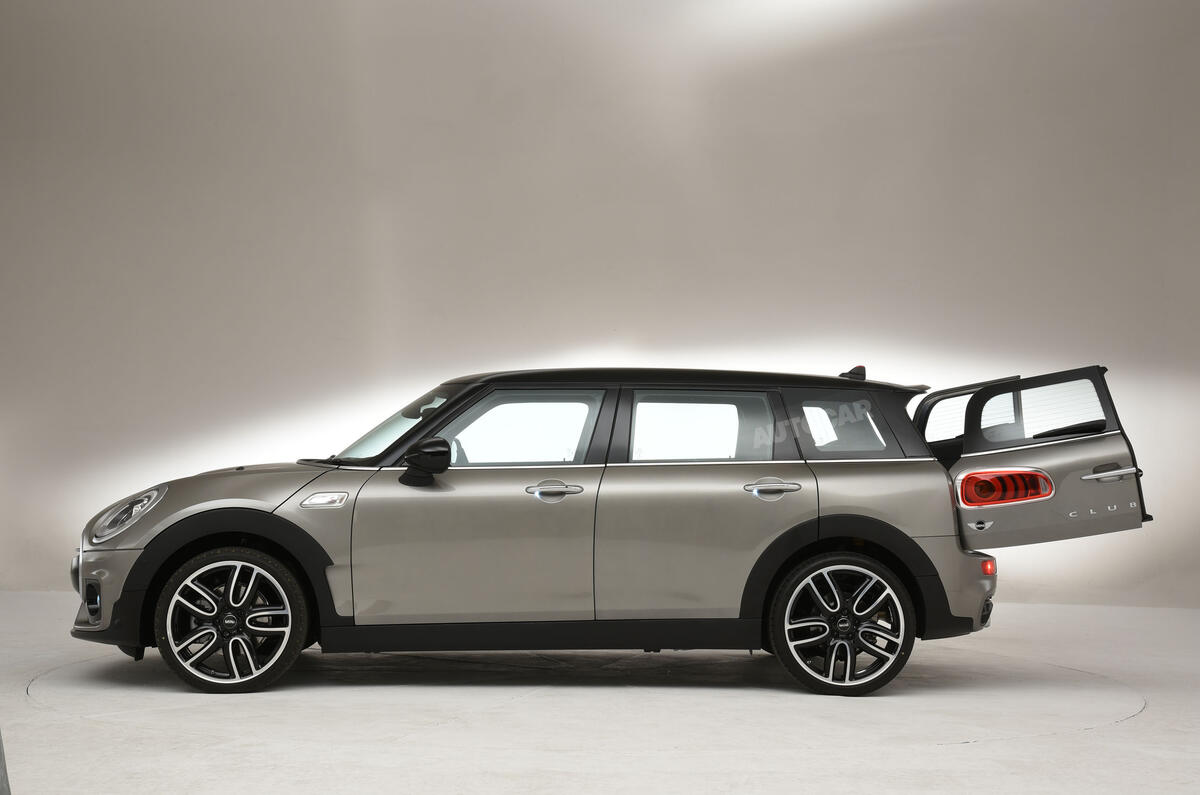 We're trading in what was my car, a Peugeot 308, which is starting to get on a but, I'm now driving the car Louise got just over a year ago and she will be having the new mini. Confused? Me too. It's a miracle I get into the right car of a morning.
Louise has loved minis for a long time and this new Clubman with the extensive boot now allows her to have one and still be able to cram all her nursing gear in the back without her car becoming a one seater mobile medical store.
It's all change, all round it seems. I'm told it's as good as rest, in which case I should be more perky and energetic than I normally feel.
Till the next time……