I think it's fair to say that this time last week as I was as close as it may be possible, for me, to fall out of love with the idea of a WDW trip. Three sets of dates and over a year of endless speculation, stress and worry can do that to a person.
Well, if a week is a long time in politics then it's currently an age in the realm of Florida trip planning. All I can say is…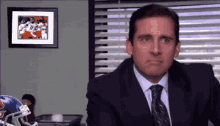 This is of course madness as we still have no solid information about when borders will re-open in the US or what ludicrous testing expense will be involved in any trip, but the tractor beam of fun and food has pulled me back in. Frankly, we've already missed enough time over there, especially with Freddie, so despite there being several reasons why we probably shouldn't dive right back in, the speedos are on and I am perched on the edge of the diving board with all my flab wobbling.
With some real life stuff to bear in mind, our window of opportunity is a small one and for reasons I will probably share with you at some point, we really need to get this thing done before the end of September.
During the week, I have been slowly bringing myself back around to believing we may actually go again, ever. Even though I thought the chances would be slim of managing to thread the needle of family logistics, dates and borders re-opening, I did, despite "not feeling it" book some stuff that incurred no expense. So, car hire was secured (and wtf is going on with car hire pricing?? I want to drive it for a couple of weeks, not bring it home!) with Discount Florida Car Hire who offer no deposit, free cancellation reservations, which is gold dust in these crazy times.
I had already moved the villa booking to some dates close to what I thought we would do (sorry Matt, I'll be changing those again any day now!) rather than just cancel it, as it is too nice of a place to risk losing, and just because I could, I did some theme park reservations. Yes, this is what me not being in the mood to plan a trip looks like. I never said I was normal.
There are some other practical considerations to the September deadline too. Our theme park tickets expire on the 26th of September. Sure, I could cancel or move them but that is hassle, and our DVC Vero booking points have to be used by the 1st of October. If those two things alone aren't a message from the Gods I don't know what is.
So as I sit here today, I am very much in the mind of "Christ, we need a holiday to hell with the consequences", and my finger is metaphorically hovering over the button that has..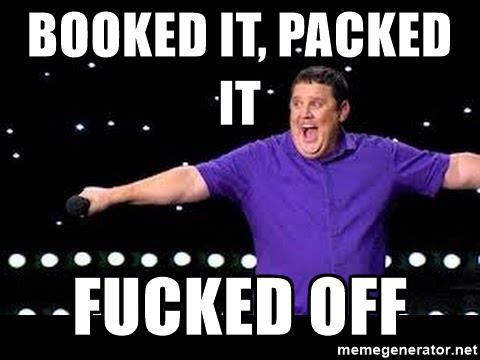 on it on the Aer Lingus web site. I can do so with a deposit, and they have what seems to be flexible cancellation/rearrangement terms should this Indian variant gifted to us by the dither and incompetence of the corrupt blancmange in Number 10 do it's worst, we should be OK. By the way for our "new" dates (see how I am already talking as if this is a done deal?) Aer Lingus are at least £1000 cheaper than Virgin. What idiot wouldn't book that, right?
Hey, and look, the dollar rate is 1.4ish so the holiday pretty much pays for itself, right?
Ideally, we should sit back and wait for everything to play out. The confirmation that borders will open and when and what will be needed to travel etc. My concern is that once all that is done there will be a rush of bookings and the decent flight prices I see today may rocket.
On the subject of testing, I think I saw something from Virgin about £55 tests but didn't read it in detail as at that point I was sulking. I also wonder if the US may not require testing for vaccinated folks flying in, as the mask policies now seem to be based on those who are vaccinated, even though there is no way of knowing who is and isn't of course. For flights, there is a way to check (my vaccine now shows in my NHS App by the way) so it may be either a vaccine or a negative test.
To be honest, my return to the fold of trip planning also contains a large dollop of not letting this thing beat me. All that time ago, I booked a trip to WDW and by hook or by crook I am determined to bloody have it. Also, should I not give myself some hard deadline by which I need to stop eating shite constantly and lose some weight I will need to do something drastic like buy some bigger clothes.
It has been a great week for the return of some form of normality should we go ahead too. The CDC in the US have issued guidance about wearing masks outside, and within what felt like minutes all the theme parks announced that masks were now optional outdoors. This makes a huge difference. Come September, based on the incredible pace of change we are seeing now, masks could be optional everywhere, but if not, popping one on as you enter an air conditioned attraction, shop or restaurant is infinitely more tolerable than having to wear one everywhere.
I would imagine as the summer progresses and assuming vaccinations keep happening and cases numbers dropping, more and more of what we all recognise as normal in WDW and beyond will return. I'm looking at you fireworks and parades. With park capacity already being increased it makes sense that these shows and parades will need to come back to give the extra guests something to do, and hopefully Fast Pass too. I have, however, thought for some time that these park reservations may remain forever though.
The data and ability to plan that this gives Disney must be gold dust. For them to know exactly how many (and which) guests are coming to a park on any given day allows them to staff up accordingly plus a million other operational efficiencies that a pleb like me can't even imagine.
So with my "I'm done with this whole WDW trip" strop over after just a few hours I am off now to ponder booking our flights, with the worry that Biden is sat in the Whitehouse shaking his head at the UK for allowing the Indian variant in for absolutely no reason whatsoever and wondering if this continued stream of national self-harm will continue much longer.
Let's hope this does not stop the borders being opened to UK tourists as expected in early July as rearranging this trip again may be too much for me and I'd then have to sulk about it for a few hours and then jump straight back on the planning horse and start again. Again.
Till the next time…..