Sat staring at the electronic blank page of this post I'm not sure how or where to start with this week's effort. I suppose in the natural turn of events I would have entertained you with the latest set of tragedies and woes in our remake of The Money Pit, where I, as a slightly older, heavier Tom Hanks laugh maniacally as I stare into the abyss where my bedroom and will to live used to be.
I'm sure you've all been looking forward to that all week. In reality, we are through the worst now. The decorator comes tomorrow, the carpet on Friday and the electrician should be returning to do the stuff he couldn't do last time due to issues with our wiring.
Then we have to choose some blinds when the blind man comes on Tuesday night. I don't think he has issues with his vision though. It's a ridiculously long road for the doing up of just one average sized bedroom, but we don't tend to do things by halves in that department.
So yesterday, Louise and I were out delivering some quantitative easing into the stagnant carpet and furniture economy and something weird happened. It had been brewing all day, being first mentioned by Louise as we were tidying and waiting for the carpet measuring man and Asda delivery. I dismissed it as playful banter at first, but the topic kept returning to our conversation all day as we wandered from shop to shop and by tea time, it had moved from fanciful nonsense to almost a reality.
An online chat including the girls in the conversation happened to confirm everything and it's fair to say they were very shocked by this turn of events. What am I on about? Well, we now we sit staring down the barrel of a Florida holiday this summer when I would have put more money on my hair growing back just yesterday.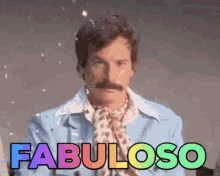 I know you probably won't be, but I'm in shock. Mainly as it was Louise's idea and secondly that we've found a way to juggle stuff around and pay for it. If negotiating Brexit were as important to politicians as WDW trips are to us, we'd have cracked that nonsense in an afternoon.
So we have our dates mapped out. The complexity of agreeing on dates is more challenging than a moon landing. The NHS give out holidays to staff like gruel to workhouse kids so we have to wait until tomorrow for Louise to get official permission before we can press the button. I have Mustard gigs already booked to avoid disrupting and all of that and more is before I wandered into the minefield of finding flights with acceptable prices. It's been a busy last few hours.
We *think* we will be going on the 28th of August. The party is me, Louise, Emily, Rebecca, Tom, Freddie….and of course Ryan, and I am just beginning the villa search. It will be as budget as these things can be. Disney parks only, hardly any or no on-site dining, instead grabbing counter service stuff or enjoying our wide range of off-site favourites and no extras such as MNNSHP etc.
Flight wise, it looks like Thomas Cook have direct flights for much cheapness. I say that, as on Kayak they show at £350ish, but by the time you've added luxuries like a suitcase, a meal and a seat reservation it's back up to the £450 mark I would have expected. We've made the decision to get Freddie his own seat, even though he will still be just under 2 when we fly. 16 hours in economy with him on laps is a horror not to be entertained.
I know we've done the whole, "we definitely aren't going this year" bait and switch a million times, and I am probably much more shocked than any of you, but this one really did come out of the blue.
There is much now to do, so leave me whilst I spend far too many hours obsessing over every small detail that could be better spent elsewhere…..NOT!
So unless the NHS holiday Gods deny us, we should have a relatively short countdown to our next adventure. Fancy coming along, virtually, of course? I mean you are welcome to go to Florida at the same time, but I'm not paying for you.
Let the planning, countdown and diet commence, we are going home!
Till the next time…….