I'm sure there is some legend or custom somewhere that says something like everyone endures their own personal purgatory or hell. For me, someone who has been known to enjoy a trip to WDW, this never ending waiting and re-booking of such a trip seems to be mine.
Like some memory deficient goldfish, each time I move the dates I am, in that moment, absolutely convinced it will go ahead. Then, sometimes, moments or days afterwards, I am kicking myself for my fanciful naivety as I stare down the barrel of another postponement and more admin and expense. How I yearn for the heady days of booking a holiday and then going on it.
To quote the leather clad love God David Coverdale, here I go again.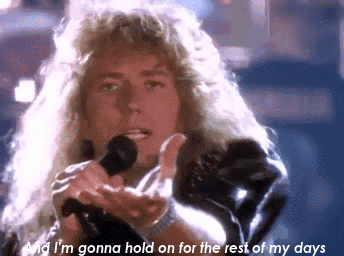 Another government briefing and a backward step in the hunt for a holiday. The only meaningful country on the green list is back to amber and with cases here rising by 160% recently, you can almost hear Joe Biden tutting in disappointment and disbelief that we did this to ourselves despite Matt Hancock pleasuring himself in public last week at how good a job he has personally done in delivering every single vaccine himself.
Experts have been warning (deja vu, right?) for weeks that because we didn't do anything about incoming folks from India in early April, and removed masks in schools full of unvaccinated kids, re-opening stuff would lead to another wave but yet again, those "in charge" take action too late, driven more by their own PR and agenda than doing what is required. We didn't need to be here.
So our nailed on September trip, unencumbered by masks (probably) now looks incredibly unlikely in my view. Why on earth would the US (or anyone) let us in when we've imported a more contagious and deadly variant just so we didn't upset a country we need a totemic trade deal with to pretend that our self-inflicted collapse in trade with our neighbours is all OK?
Angry? Yep!
Sure, it's only a holiday (and believe me, in real life, outside of writing this stuff each week, I know there are many more important issues and problems…more of which later) but let's not forget the travel industry which if not already dead, is being stamped on repeatedly just to make sure. And if I see one more article or tweet about a staycation I will be kidnapping Judith Chalmers until this madness is ended. Not sure if she's still with us, but either way….
I will be a long time dead before you see me holidaying in some rain soaked British "resort" spending thousands for an inferior experience I don't want to have.
As if somehow subliminally I know we will be spending our summer in our garden we have been kitting it out with stuff. Recently I was fortunate enough to win some garden stuff via an incentive at work. So that included some of this ever so on trend rattan furniture, a voucher with which we bought a fire pit and a small hot tub.
On that note if anyone wishes to purchase a hot tub, still in box, for much cheapness compared to what John Lewis flog it for, then hit me up. It's only a small two person inflatable thing but me in my budgie smugglers in the back garden is not something I wish to inflict on anyone so yeah, hot tub fans, get in touch and we can do a deal.
We also purchased a BBQ. So once the furniture arrives (it's been a while already) our garden will be fully equipped. It'll be fun sat inside seeing it all get rained on as I watch some more vlogs from a place we can't get back to.
Yes, I am watching vlogs again. Having what I thought was a realistic chance of going soon put me back in the mood. How long that will last nobody knows.
In more upbeat news, last week both Emily and Tom had their first jabs. They aren't officially old enough yet but they took advantage of one of the many walk in facilities currently on the go in Bolton as it is the new Wuhan at the epicentre of the global pandemic. Stu Francis will be mortified. A sore arm here and there aside they are fine and will both be double jabbed come the end of July.
I am now as of yesterday, a double prick. I have the sore arm and mild aches to prove it. To quote another musical legend, David Guetta, I am now Titanium.
In less nice news last week saw both Louise's Mum and Rebecca enduring short hospital stays. Both are back home and hopefully on the mend, so whilst I do primarily rant about the lack of our holiday each week, do understand that I hold it in the appropriate level of importance outside of what you read here each week.
During last week's extended weekend we hosted a BBQ. Discussions turned as you might expect to holidays in a certain place and my Mum & Dad, who probably had come to terms with the fact that they had done their last such trip began to consider another foray into the breach once we established that a scooter rental for the duration of the trip would be affordable. Slugging it out around the parks on foot is not an option for them now, but this would open the possibility of going again.
After checks with medical professionals, they were green lit and it does now look as though they will ride again, literally. We are now in the early stages of adding them to everything, in a measured and relaxed way, as we still do suspect the trip may not be allowed, so the booking of low deposit, cancellable things is being done first.
I am now looking at our car hire options and wondering what vehicle will take eight people and two scooters. Do they do double decker buses?
So our eternal flame of hope (how many pop legend references can I get into one post…..with that cap doff to Suzannah Hoff and her Bangles) still shines, if not a little dimmed from last week. Whilst I still sit cursing the incompetence that has us set fair for a fourth wave and international shunnery I still keep booking stuff and planning this trip that never happens.
Despite Roger Daltrey's wise words, I will, it seems continue to be fooled again.
Till the next time……