After a bit of a fragmented day yesterday, today was much more like it. It was all theme park, all day and some of the night too. As KC and his band of sunshine once said, that's the way, ah ah, I like it, ah ah.
I was awake at seven. Today was a day that we needed to be out at a decent time so I was rushing round trying to get Ryan filled as required, the relevant items charged, and lots of bodies up and out of bed. Rebecca and Tom needed no such help as they had been up for a lot of the night with Freddie who had decided that he didn't need to sleep.
It was soon clear that the early start I had been looking for would not be forthcoming. I mentally adjusted our plans to at least get to Hollywood Studios before the end of our first FastPass window at 10.35. We left the villa at 9.20, and then again at 9.21 once a couple of folks had wandered back in to pick up sunglasses or vital medication that frankly they could have done without.
Naturally, we couldn't pass Walgreens without calling in. We needed bin bags, pills and some "bits". I went in to get them as I didn't trust anyone else to do it quickly enough.
Once back in the car I did force the pace ever so slightly, conscious that we may well miss that first carefully planned and painstakingly acquired FastPass. We parked up at 9.50 and did the tram in from Film 53.
With all the work going on here the entrance is a right mess to be honest.
This is the new Sky Way thing which looks a long way down the road to being ready.
It took a painful ten minutes to get through security. I would support a change here to the x-ray style thing they have going on at Universal. It's much quicker and less intrusive than someone poking around your sack with a pointy stick.
We were finally through the gates and as I turned to see where everyone was I could see Louise a few gates down…….taking a survey!!!!!! Luckily, she quickly drew that to a close before I had to give her one of my looks, and we were headed towards Tower of Terror for that first FastPass. It was now 10.15.
I tried to balance my insatiable desire to get to the ride in time for our slot with the need to take in my surroundings. Over the years I have become adept at taking photos whilst walking at full speed.
At the entrance we arranged the baby swap thing and the cast member tapped their pad a bit, scanned some bands and everyone but Rebecca and Tom rode. Every time I ride this it amazes me all over again. From the theming…
to the ride itself, it always puts a smile on our faces. Sometimes a very strange one!
As frequent riders it is easy to take for granted the pre-show in the study and the theming of the boiler room. Mikey was taking all this in for the first time of course and luckily we also had a good cast member seating us to add to his mood of apprehension and terror.
There was much screaming and a lot of laughter as we were dropped several times. We exited to watch Freddie whilst Rebecca and Tom rode. Whilst they did that, the rest of us walked down to Starbucks to get some breakfast. It would be my second breakfast, but I'm on holiday, get off my back! Emily and I queued, listening to the absolute nonsense being shouted out by the folks dishing out the orders.
"Snail foam and phlegm mist with a lemsip shot for Savannah!"
"Flattened grass and armadillo tears frappacino for Tyler!"
I just wanted a coffee and a cake.
The ordering is so complex here that I wrote it all down on my phone for fear of ballsing it up. We sat outside on the kerb waiting for Rebecca and Tom. As we did the first order wandered past a couple of times.
The cast member was keen to get into one of my photos.
After middle breakfast we wandered up towards the Chinese theatre and towards one of our favourite shows.
Not sure what that lady is up to if I'm honest.
One the way, it was a little surprising to see a shiny black helmet.
It was now time to enter Ariel.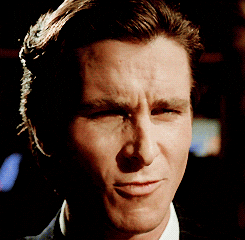 It had been a while.
We didn't have a FastPass and there was a decent queue so I was a little concerned that we wouldn't make it into this show, but we did, just. Freddie joined the Ariel fan club and danced his way through the show. I'll be honest, I've had better Ariels than this one, but I'm being picky! It wasn't helped by some gimps behind us talking all the way through, and why, oh why, is it that EVERY TIME we watch this show some bell end feels the need to take a flash photo at the end of the puppet section?
It was now time for a first. It's always exciting and this was to be our first experience of Toy Story Land.
It's down there somewhere.
It was scorching hot and the place was busy. Everyone wandered about for a bit taking photos etc, but eventually I rounded us all up and herded everyone into Toy Story Mania for our FastPass. A few years ago, this FastPass would have been a prized possession, but now it was the poor relation to the other newer stuff.
We rode with just a five minute wait. I really wish they would fix their scoring system as it was clearly broken again.
At the exit, Rebecca, Tom, Freddie and Mikey joined the queue to see Woody and Jessie. It was a long one so Louise went off to find a seat in the sun and Emily and I loitered ready to take some photos once they got to the front. The incredible heat was clearly going to be a precursor to a storm which we could see forming above us. It was now a matter of which would come first, the storm or the meet and greet.
As we were waiting, spookily, I also met Woody. Not the one in costume but a Dibber and long time blog reader, Woody and his wife who had seen from a Facebook post where we were and had hunted us down…I mean sought us out to say hello. We had a chat and they very kindly tried to give us a FastPass for Slinky in a few days that they were just about to cancel. Even though we tried literally as they cancelled, we still had no joy. Lovely of them to think of us though, so thank you both!
The other Woody and Jessie had been for two "short rests" in the time it took to get to the front of the queue and literally as this photo was taken, the heavens opened and everyone ran for cover.
Poor Mikey was next in line and missed out.
We made a mad dash for One Man's Dream which is where Louise had run to as the rains came. So had half the park so it was a bit busy. We had a wander, Freddie was fed and we waited for about fifteen minutes until the worst of the rain was over.
Some of the concept art models for Star Wars Land look amazing.
The rain hadn't stopped but it was less torrential so we poncho'd up and struck out.
We had a FastPass for Rock n Roller Coaster and a little but of moisture was not going to deny us.
We did the baby swap admin again with Rebecca and Tom waiting out with Freddie initially. Mikey, who if you hadn't gathered yet, isn't a huge coaster fan, loved it and screamed all the way round to prove it.
We then waited with Freddie whilst Rebecca and Tom rode. With the weather still a bit bobbins we were looking for indoor activities so we headed right back to where we had come from and did the Star Wars Launch Bay thing, not really having a clue what it was.
On the way the girls shopped for a jumper each. I had a very vivid flashback to 2003. Our day in MGM had been a wet one and before heading into the Brown Derby we got them matching jumpers so they wouldn't freeze to death whilst eating. With those secured we moved on to….
Our ADR for Brown Derby was fast approaching so we only had time to watch the film. Louise had opted to stay out and wander a shop or two and as we were really cutting it fine by the time the film ended, I messaged her and told her to go and check us in at the restaurant.
We got there just a few minutes late, Freddie was changed and we were seated in what was a half empty Brown Derby.
We were hungry, and the waiter started us off with some warm bread which was more addictive than crack, or so I imagine. I inhaled it within seconds.
It was a set menu with not a lot of choice and we had –
Me, Tom, Rebecca and Louise – Steak
Mikey and Emily – Chicken
Freddie – Grilled Cheese Sandwich
Desserts were just brought with no selection required or sought…
It was nice food. They were, what I would call, "poncy bollocks" portions, but very nice.  It was an enjoyable meal and a nice peaceful break from the park but the bill was a ludicrous $550. Even adding in the Fantasmic guaranteed seats etc, that is just silly and we won't be doing that again.
With full(ish) bellies we decided to do the Frozen sing a long next. With a little time to kill before that we watched the full First Order March having just caught the tail end of it earlier.
We took our seats in Frozen and I have to say this show was excellent and totally exceeded any expectations I had for it. It was just great fun. Sure it's just the songs from the film but the cast were great and everyone loved it.
With that having somewhat made up for the bill at Brown Derby we moved on to our final FastPass for the day at Star Tours. I had secured this whilst eating as I am clearly a very able multi-tasker. Louise sat with Freddie in the now much better weather and Tom especially liked this one as he is a huge Star Wars fan. At the exit we watched a few minutes of the Jedi Training too.
Being in the area and being pretty sure that there hasn't been a wait longer than five minutes for the Muppets since 2003, we headed over there.
On the way in we passed a food stall selling Corn Dogs. Pretty much everyone had been looking forward to trying one during the countdown to this trip, so the plan was to grab one once we'd seen the show. I told you they were "poncy bollocks" portions in the Brown Derby.
After enjoying a salute to all nations but mostly America, we walked back to the stall to see it closed. Gutted was not the word. We found Louise and Freddie and spotting, via the app, that Tower of Terror was just a fifteen minute wait we walked (all the way) over there to ride it.
The random drops were much better this time.
Fanstasmic time now. On the way in we got some drinks and we got Freddie his first obligatory light up toy, a Buzz Lightyear. We had a great view (not a $550 view, but still), and Freddie this time was less tired and loved the whole thing, even the loud stuff.
It goes dark quickly in Orlando.
I found a selfie mode on my camera and annoyed Emily with it for a bit.
The show was great, until, just as the "finale" started, the gimps on the row in front of us all stood up to leave to "beat the crowds". That's exactly what I wanted to do to them and I let them know with major tutting and disgusted looks. They made a token gesture of bending down a bit and scurrying away. Idiots.
Once the show was over I noticed one of them had lost their Magic Band. I picked it up, hoping they were staying on site and I could charge a million pounds of merchandise to their room.
Instead, I carried it out to the exit and handed it in to a cast member instructing them that the owner should be banned from every Disney park for life for being an early leaving knob.
We collected the parked stroller and shuffled out to the exit. Despite the thousands doing the same, a tram was immediately waiting to take us back to the car. How do they do that? You can't get out of the Trafford Centre car park in under two hours at a weekend.
We were home by 10.15, after a ding dong twelve hour theme park bonanza. Love it.
Till the next time…..