Today goes to prove that no matter how many times you've been to Florida, incompetence and planning failure can still happen. Today is the tale of two fails. Read on to see if they affected my birthday adversely or not…..
At the end of this whole thing I will share my thoughts on more general stuff that I could have done better, but for now, it's only day three and we need to crack on.
Another birthday in Florida dawned and I was awake at 5am. An improvement but still unacceptable. As I got downstairs Rebecca and Tom were up, due to Freddie. One element of the planning I had got right was to denote this morning as a time for resting. The long travel day and an adrenaline filled first day in Magic Kingdom can take it out of you. Whatever *it* was, I was empty.
I opened cards and presents from both those with me and those left at home over a coffee and some brekkie.
As folks woke up, we all assembled around and at times in the pool.
Mikey was the last to rise after what was obviously a much-needed lie in.
After playing, I retired to a lounger with a James Patterson book from the shelves of the bookcase up in the nook of the villa. I aspire to have a house with a nook. Crannies, I have loads of though.
I do enjoy this poolside time and tradition dictates that whilst relaxing and reading I devour a bag of chips (crisps) large enough to feed a family of four for a week. Today it was Cheese Puffs. I had only eaten a Bagel for breakfast so I was allowed. The resting continued until around 12.30. I took my orange tipped fingers and crumb covered chest up into the shower and everyone was good to go by 2pm.
I was ready first and apparently I may have nodded off on the couch whilst waiting for everyone to put some bloody clothes on.
Having had all that time this morning to rest and get ourselves organised, perhaps someone could explain how I then managed to forget my camera! Fail number one.
We had an ADR at Beaches & Cream which would also allow us to park at the Beach Club. Unusually the guard at the gate scanned my magic band to check my ADR. Surely people don't lie about having ADRs just to park there??? 😉
We found a spot to leave the car and walked into the Beach Club taking all the usual photos of one of my favourite places in the world (on my phone).
That ADR for Beaches & Cream, which wasn't for another forty minutes or so, had only been possible for four of the seven of us, so the idea now was to ask if they could take three of us as a walk up. I let the others stroll a bit whilst I wandered to the podium to work my magic. It only took me a few minutes with the lovely lady to get satisfaction…..I don't think I need to add anything here.
I now walked briskly at full man pace to catch up with everyone as they could fit us all in pretty much right away. I was halfway to the Dolphin (or is it the Swan?) when I got a message from Rebecca saying they were sat outside Beaches & Cream. Super. Getting more of a sweat on, I power walked back to meet them. With all the faff, we'd missed that immediate window and had to wait a bit to get two tables together.
We were seated by the jukebox, which for some reason seemed to be stuck on "I Guess It Doesn't Matter Any More" by Buddy Holly. By the end of the meal, it did matter, a lot, and if any of us ever hear that song again, the story will end with "and then he turned the gun upon himself".
We ordered –
Me – Cheese Bacon Fries and a Snickers Sundae
Rebecca – Cheese Bacon Fries and a Snickers Sundae
Tom – Chicken Burger and a Snickers Sundae
Emily – No main meal, just a No Way Jose.
Mikey – Cheese Bacon Fries and Fudge Mud Slide
Louise – Burger and a milkshake and she shared my dessert.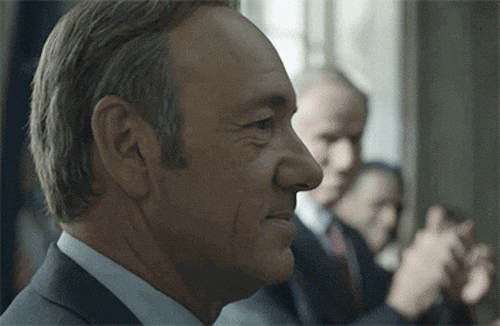 In the rush to get it down before she took too much….
The bill was $150. Frankly, I would have paid double to turn the jukebox off.
We wandered, full bellied, towards International Gateway. I was very conscious that entering Epcot this way for the first time for our newbies would be weird, but there was little to be done about that. We were watching the fireworks tonight, as is the law on my birthday and as such being able to wander out to the Beach Club to get back to the car is just better than getting out of the front entrance with the muggles.
Once scanned and searched we walked through the UK, stopping to listen to a little bit of the British Invasion (assuming they are still called that) and then we moved on to Canada via a temporary Ireland. There was no physical border here…think on politicians….
We waited fifteen minutes for O Canada, but frankly I had been waiting eighteen months so that mattered not.
I am declaring it now. O Canada is THE greatest song ever written. Don't @ me, as I believe the kids say. I loved the film, I loved Martin Short and my application for Canadian citizenship is submitted.
It was coming up to our FastPass time for Nemo and Friends so we navigated a very busy World Showcase (Food and Wine Festival be damned) down towards the seas. This was another Freddie favourite. We wandered around the Living Seas a bit afterwards…..
and on the way out we bought Freddie a stingray from the gift shop. Not the easiest pet to care for but it'll be a good learning curve.
He was christened Steve, until someone pointed out that this may be a little distasteful bearing in mind how Steve Irwin met his end, so he was renamed Simon, although I couldn't quite remember that and still called it Steve for the rest of the trip.
Time for another FastPass now. Luckily it was for Frozen Ever After, probably the furthest point from our current spot in the park so we only had to walk all the way there, through jostling throngs of folks carrying small food portions, who were a bit drunk on that Tortoise Vodka from the Vombekistan booth or whatever it was they were drinking.
It was a testing walk, with my tut muscle flexed on a regular basis, but we arrived a few minutes before our window, wandered the shop for a few minutes before joining the FastPass line, still a little early. There was a fifty-five minute standby queue. Just no.
After enjoying the ride we wandered up to China and took a spot in the gardens to watch an imminent acrobat show.
We had a decent view until a couple just came and stood right in front of us, oblivious to the very obvious fact that they were blocking our view and were dicks. My tut reflex burnt out with use but they did move after a few minutes of my violent stares. We then wandered the shop for a bit.
Our time was now approaching for our evening ADR at La Hacienda at Mexico. This had been a late, impulsive addition to my birthday plans and I am blaming that for what looked like the second planning fail of the day. Rebecca and Mikey were sent to the podium to sweet talk the cast member into bagging us a window seat for Reflections of Earth, with it being my special birthday meal.
They returned to us with bad news. I had made the booking for 7.45, expecting that we'd be able to stick at the table for the fireworks starting at 9pm. For reasons that nobody could explain, tonight ROE wasn't due to start until 10pm!
Down trodden and defeated we went ahead with our meal, and were led, ironically, to a window seat. That's right, rub it in.
Our mood was immediately improved by our server, Francisco, who was excellent and a bundle of energy and joy. Cocktails were ordered and he made the generous offer of swapping out anyone's drink if they didn't like their selection.
Mikey ordered Francisco's recommended cocktail….the Avocado one…and loved it.
Emily took him up on the offer of a swap as her first choice tasted like Cillit Bang.
For starters we had….
Mikey – Fundido. That sounds like a sex toy, but it was more satisfying as it was a whole pot of melted cheese.
Rest of us – Guac and chips
For entree…
Me – Short Rib
Louise – Chicken & Veg thing
Emily & Rebecca – Chicken Enchilada
Mikey – Salmon
Tom – Steak Enchiladas
They were all tremendous and this meal was right up there with my favourites of this trip. I don't know what it is that makes something stand out as a "special memory" on one of these trips but I feel that this meal will make that cut. I loved it.
It was about now that we realised it was about 9.20 and we had a chance to make it to the fireworks. Francisco encouraged us to stay and he very nicely took his time getting our desserts.
Tom and Louise – Custard Flan thing
Me – Chocolate Mousse
A birthday surprise cake was arranged for me and Happy Birthday Mexican style was performed.
To get us all the way to ROE we ordered coffees too.
Appreciating that we had eaten at Beaches & Cream in the late afternoon and nobody was that hungry, this whole meal was a very fine effort indeed. We were able to watch the fireworks from our table so that planning fail was averted. Emily cried as is the law during all WDW fireworks shows.
The bill was a large one. $427 including a very good tip for Francisco. We waddled slowly around the World Showcase all the way back to International Gateway.
Here is Steve/Simon resting on the way back to the car…
We were home and in bed for 11.20.
Till the next time…..