It's not like me to complain.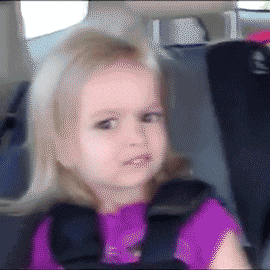 I did however have the misfortune to visit the dentist last week. I blame several traumatic experiences in my youth with a vindictive bastard of a dentist called Mr Stephens. He was the physical embodiment of loving your job. He was the Katie Hopkins of dentistry, intentionally causing upset and pain to earn a living.
I can still smell the gas he used to put me under to remove a huge molar. I was out cold but I imagine scenes of him with his knee on my chest wrenching the suspect tooth from my bleeding gums.
See, I'm not a fan of dentistry. Now, being all grown up, I'm not allowed to be afraid of the dentist. I should instead be afraid of more mature themes like paying the mortgage, the endless and unstoppable tide of time which ravages my body and pushes me continually closer to the grave and heartburn.
For the past few years I have seen a kind, understanding and patient dentist. There was an unspoken understanding that I was petrified of her. I never told her of my childhood experiences but she must have seen the fear in my eyes early in our relationship and she was always gentle with me. She saw me through the dark days of root canal work a few years ago without me passing out or punching her and for that she should be awarded whatever dentistry medals exist.
Recently she has been inconsiderate enough to get pregnant and she is using that as some sort of excuse to not look after my ageing teeth. When I arrived for my latest check up a few weeks ago a young lad popped his head into the waiting room to call me through. I thought it was nice that they were letting the work experience lad get involved.
As I settled into the chair, being reclined to an uncomfortable angle where they can see all your bogies, I was struck with the realisation that this teenager was tooling up to touch my teeth. As the customary sweat began to pool in areas we shall not mention, he began to chat to his equally youthful mate who was handing him stuff as he did unmentionable things to my mouth.
I know it is a cliché that as you get older you think policeman look younger. The trouble is, thanks to the Tories, I haven't seen a policeman since sometime around 2010 (bit of politics…this may go viral) so my mind was struggling to process how this dentist, some years younger than the underwear I had on was going to cause me enormous pain in exchange for lots of money.
He didn't of course. That was just the check up, but I did need to return for a couple of fillings and some work on the area I had root canal on a few years back. He also quoted me for work that cost about the same as a small family car, but I declined most of that as it was non life threatening and I value my money more than vanity.
The fillings went fine to be honest. There was no pain, just that uncomfortable noise and vibration that goes all the way down to your toes. However, this week I returned for the big job.
As I took my place in the chair he asked if everything was OK with his work on my last visit and did I have any questions.
"Yes, is this going to hurt?"
He smiled, thinking I was joking. When he realised I wasn't he gave me his best sympathetic smile but crucially gave no promises. From the first injection which lasted three and half weeks and was more painful than childbirth (I know it was…I've seen two births and they were mild in comparison) to the frankly unnecessary amount of drilling he did, it hurt. I was in the chair for roughly two and half years and when I eventually staggered, sweaty, groggy and a little tearful out to reception, to book in for more fun next week, I wasn't really sure what had happened or how I was going to operate the car to get to work.
Because the work isn't yet complete, my mouth is in a state of flux, with crucial bits missing. He was just laying the foundations for future misery. Those missing bits are to be fitted on Tuesday. My mouth has felt very weird and awful all week and strangely I can't wait to go back and get them added. I think (please God let it be true) that the awful drilly painful bits are done and the next visit will just be restorative.
Once complete I than have the joy of handing over hundreds of pounds. There are fetish web sites (I have been led to believe) that cost their customers less than I shall be paying for being hurt in this manner.
So, how was your week?
Till the next time….