Fear not, there shall be no political ranting this week.  I finished work last Tuesday, and so I am almost at the stage where I am starting to relax a bit.  It does usually take me those few days to shed the grinding routine from my system, and this was evidenced by me not getting out of bed this morning until 10.40!!  That is testimony not just to my relaxed state but also to the very impressive performance of my prostate.  That's what I call bladder control!  Take that middle age!
I have spent my days being busy but in a good way…..mainly.  I've done a couple of decent walks with Oli, and done some of those long overdue niggling jobs around the house.  I am not one to spare you from detail, so these have involved changing both toilet seats in the house and replacing about twenty-six bulbs that were out.  I had not planned to replace both toilet seats, however having selected a new one for the main loo all by myself, as soon as it was fitted it became quite clear that it was not correct.  Well, so Louise told me anyway.  What is wrong with a bright white toilet seat on a cream toilet I do not know.  Anyway, to save any tears (mine) I allowed Louise to go and choose another one, and I retired the bright white one to the en suite, where it still looks a bit odd, but no-one sees that other than mine and Louise's under parts.
I have also shampooed our carpets.  Really, how do you live with the level of excitement in these blog posts?  Loo seats and carpet cleaning in one week must have you on the edge of sleep.
Christmas wise, I wisely secured a delivery slot with Asda some weeks ago, and this duly turned up on Saturday.  The delivery driver had the haunted look of someone who had about a dozen similar mammoth deliveries to get through that day.  Having spent an enormous amount I was somewhat aghast and let down to realise when he'd left that we had no actual food.
We have lots of booze, plenty of stuff for Christmas day but very little actual day-to-day stuff.  So this morning I had to walk up to the local Co-op and do a mini shop just so we can eat before the big day.  It sort of took the shine off my smugness at being so organised for once.
We are hosting this year, however, the burden is somewhat reduced as everyone involved is pitching in to cook various elements of the food required.  So the more people we invite the less we have to do.  If we get a few more round I only have to open the peanuts and buy a cheese board and we're away!
One distinct advantage of living next door to my Mum & Dad is that we can devise a way to seat all twelve of us.  We are going to dismantle their dining room table and  bring it into our house.  With a few emergency chairs and sitting close together we should be OK.
I'm sure you like us are plagued with the fear of having forgotten something key, and therefore disappointing someone who fancies a glace cherry.  Oh bugger, we don't have any glace cherries.
Thinking about it, should any of our guests require such a thing, I can live with it, as most of them jet off to Florida two days later.  That's right, my brother, his three kids (plus a couple of their partners)  and my Mum & Dad are spending ten days there, and I don't mind a bit.  Giving dining recommendations through gritted teeth is perfectly normal isn't it?
Should you all wish to club together and fund us to join them, call my boss and Louise's University placement and secure the required time off, kennel the dog and cats and pack, then that would be a real nice xmas treat and no mistake!
Instead, I shall spend the remainder of my xmas hols in the elasticated pants, staying in very close proximity to the TV and Xbox, and determined to clear the cupboards in readiness for the inevitable new year diet.  I am not in any way ready though for the already recorded onslaught of "New Year, New You" nonsense.  You just know there will be the normal parade of leotard clad minor celebs trying to fool you into thinking their DVD will get you thin, when in reality they have an eating disorder and a history of surgical procedures to thank.
Still, soon be Easter!!
Merry Christmas.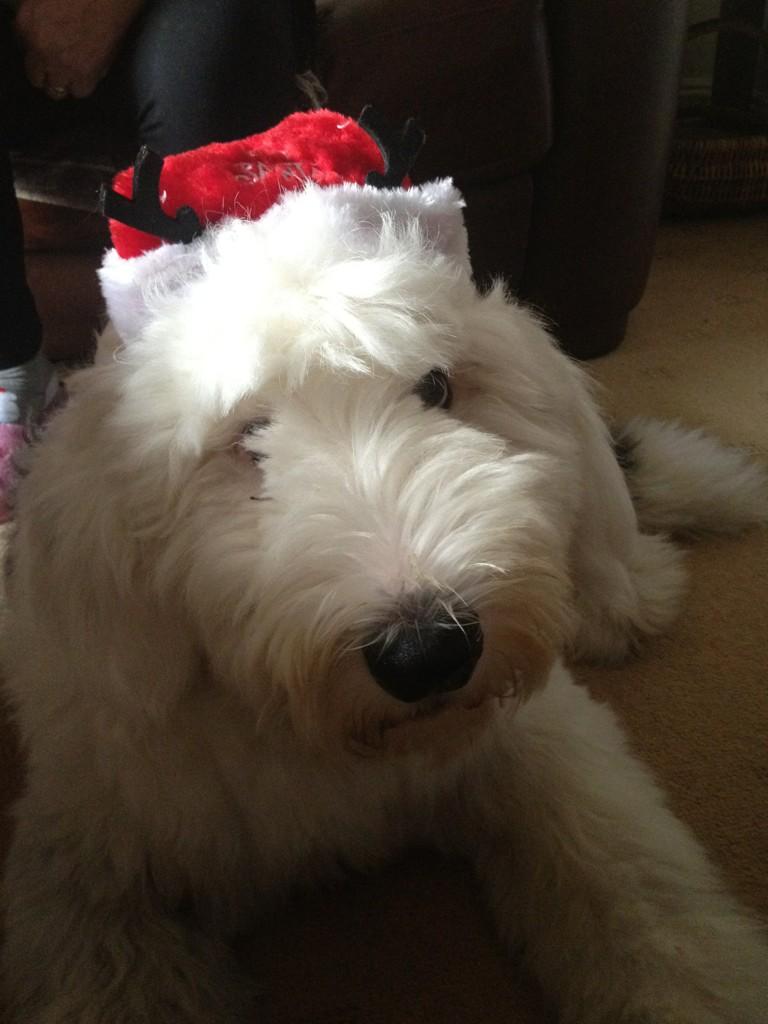 Till the next time…..