As much as a rest day is welcome in the punishing schedule of a WDW theme park based holiday, it does not make for a blockbusting, action packed trip report extravaganza, as I have often said. To be honest when you are as many trip reports in as I am, there is little I have not said before. I am not saying the park days offer anything blockbustery either, but that's more a reflection of my poor writing skills. However, today was a rest day of sorts and I must make the most of it so here we go.
It's always good to start a rest day by waking up at 6am of course. It's a two hour lie in compared to the rest of the holiday so far, and I cannot fathom why this trip, for the first time, I was suffering from jet lag on the way out. My body would just not adjust to US time.
I forced myself to lie in bed till 8am. To be honest it it didn't take too much forcing. After a shower and locating an accommodating T Shirt, we left the villa at 9.20 bound for I Drive. It's unusual that we do, but certain eateries entice us there from time to time. I know many love that area but it's not somewhere we have ever spent a lot of time. Being of boundless wealth, we can of course justify such snobbery.
This morning we were headed for…
to indulge in some life threatening gluttony.
On the way, the I4 was a bit busy and we did some crawling around Lake Buena Vista but eventually arrived at 10.10am. Being a Saturday and using the parks as a guide of how busy everywhere was, I was expecting to have to get a tram to this parking lot too, but it looked fairly quiet as we pulled in. We valet parked mainly as there never seems to be any alternative and we were seated immediately. We have seen the place much busier on every other visit.
To give you an idea of the calorific content you may onboard in a visit here, these are just the coffees.
Tom ordered the Camp Fire Smores Mocha, which had an inch thick crust of marshmallow on the top of it.
It's always hard to order here as the menu is huge, but the main dilemma for me is critically, do I go sweet or savoury. We got our drinks and had a think….
We ordered –
Rebecca – French Toast
Emily went savoury with Avocado on Toast. The tree branch may have been optional.
Freddie just went with the Kid's pancake….
I opted for Brown Sugar and Banana Flapjack, which would be a great name for a band….
Tom had a "Farmer's Thing", which as a Snickers Flapjack with sausage and egg.
Emily polished hers off and even helped Rebecca out a bit. Freddie did not finish, but that will not be a surprise.
Tom and I powered through and cleared the lot from our plates. I am equally proud and ashamed of that feat. My appetite is not what it once was for sure. I am developing old person's stomach which seems to be a continual expansion on the outside, versus a continual retraction on the inside. I am not a fan. There were several times this trip when I would get angry with said stomach for getting full well before I had finished enjoying stuffing food into it. This however was not one of those times. Sure, I was full and should have stopped eating well before I cleared the plate but the deliciousness overcame those pesky thoughts of sanity and reason.
The bill was $140 including a good tip and we waddled out to get the car back from valet, tipping them $5, still not knowing after all these years if that is an insult or not.
It's hard to drive when your stomach is as full as mine was but I got us back onto the 192 where we stopped at Target for "bits".
As ever these shopping stop offs are random, with a trolley full of loo roll, drinks, snacks, pool toys and various personal items I will not recount here. It did not contain any video games, despite Freddie's best efforts.
Tom tried to resurrect his quest for an Apple watch but there was no stock to be had here either. Bloody Brexit!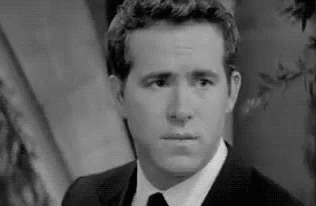 We drove back to the villa and once there, had a chat with Louise.
Rebecca, Tom and Freddie spent some time in the pool and I sat on the lanai strategising for our upcoming stay at Universal. I was looking into what was available to onsite folks for early hours and what was and was not included in the Front of Line access perks. I decided and decreed that we would do IOA first. Feeling happy with my decision I retired to bed for a nap. I dozed for around 90 minutes and upon waking felt like death. Clearly my body had decided to abandon any benefits of sleep during this trip.
I onboarded many painkillers and got myself ready to eat again. Yes, it's a dirty job, but someone's got to do it.
We left the villa at 6.10pm and headed for Disney Springs. We parked in Lime on the very top floor and made our way down, through security and made our way across to House of Blues for our ADR. Sweet mother of Mary it was busy. It was a Saturday so we had loins girded for such, but it was madness. We struggled to even walk together and had to keep stopping to regroup along the way. We arrived at HOB at 7.10, I checked us in and we were seated ten minutes later.
I've taken better photos….Tom is vaguely aware of me pointing the camera in his general direction and Rebecca, being very much my daughter, is of course, more interested in the menu.
In all these years we have never eaten here. I think I popped in for a wee some years back, and another year we missed an ADR here as we got stuck at Premium Outlets in a torrential rainstorm, so it was nice to have the chance to finally see what the food was like.
Anyone else getting Hans Solo vibes here?
As we often tend to do, we started with Nachos.
There was live music on, which is nearly always a good thing, unless it's Coldplay.
Party on Wayne!
For mains I had the Pulled Pork Platter and it was glorious.
Tom had a Juicy Lucy, but we would find a suitable cream for that in CVS later….
I wrote down that Rebecca had a burger……yep, I got nothing…
Freddie also had a "Burger", but a different one….
Can you guess what Emily had?
I did note that this one was an Impossible burger to avoid any animal involvement.
Look, my meal was really good and I think my brain fogged over with the enjoyment and when I made notes later, "Burger" was the best I could do.
Everything was really tasty and the service was good. Emily had two cocktails with absolutely no regard to the effect on the bill which was $180 with tip.
We left, envious of Freddie's ability to be pushed around.
We wandered a few shops and thankfully it was a little less busy by now, but not much.
Our wanderings took us back in the general direction of Lime.
We were all full and tired, again, for the second time today and not for the last time this trip. I shudder to imagine the calorie count for today so I won't.
I drove us home in a pre-diabetic haze and we were all in bed by 10pm, me looking forward to another seemingly unavoidable early rise. Not a euphemism.
Till the next time…..