As hope for our October trip dwindles day by day now in a maelstrom of DeSantis testosterone and MAGA asshattery, even the airlines are joining in. Midweek, TUI dropped an enormous bollock and updated their website to say all flights/holidays to Florida were cancelled until November.
They corrected the error fairly quickly but not before Disney Facebook went into understandable meltdown, which was only superseded by the outrage of it being an error. The last thing thousands of desperate Florida obsessives need is someone dicking about and making errors like that.
For us, I don't see a scenario in which borders are opened in time now. Aside from whether we actually want to go into the COVID soup of Florida, I think it is now only a matter of time until we get cancelled again and I wouldn't be shocked to discover that the TUI cock up comes to fruition relatively soon. The dates for which flights are being cancelled now is edging towards our departure date. Virgin have now gone to September 23rd before you can book a flight to Orlando on their website.
In an attempt to find the glass half full, at least we won't lose the money we paid for our Vero stay via DVC points. Next week I will be able to convert that to a credit note. As long as that has a 50 year expiration date we may even get to use it at some point.
What we do when the seemingly inevitable cancellation happens will depend on how we feel the land lies I suppose. If there is definite news of the border opening or at least some clue that they are planning on it then I guess we push the thing back a month and go again, again. If we are still in this endless limbo then we may make the call to push it out until next year and go and have a holiday somewhere that we are allowed to go (I have no idea where that is or might be) and just get some sun. We all desperately need a break of some sort.
The real problem to me is, when does this get better? Vaccine rates in the US aren't low because they can't roll them out. Folks just won't take it. Where does that lead us? In circles is my guess and even by saying, well, we will sack it off and go next year, what will have changed or improved by then?
As you all no doubt know, Florida and much of the South are drowning in COVID, driven by vaccine resistance, idiotic religious dogma and politically driven stupidity. The very obvious facts that unvaccinated areas are seeing massively worse outcomes seems to be ignored. We are truly in a post truth scenario. The upshot is that this will prolong the pandemic and resultant travel restrictions, probably beyond our dates and I am not OK about it.
But then I think, US folks can currently come to the UK, fully jabbed, with no quarantine, and large parts of the south of that country are like a scene from The Walking Dead, so maybe the US could reciprocate. But as much as I always thought one state's situation would not affect Biden's countrywide decisions, he has to bear in mind that Florida is a huge tourist destination. I guess if he only allows double jabbed folks in, they will fare better than the yeehaws and rednecks hiding behind their bibles and MAGA hats like some sort of crucifix.
Uggh….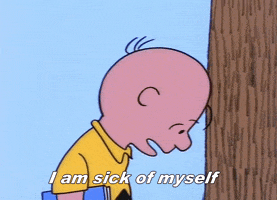 For someone who has been so loyal and so obsessed with Florida holidays it is heart-breaking to notice that as more time passes something strange is happening. Of course I miss it and at times a vlog, a memory or even a smell can evoke ridiculously strong emotions of sadness that we have no prospect of returning anytime soon. But at the same time, the longer it is that we can't go, the more used to not going I become.
I suppose that is just one tiny example of how life will never be the same again for so many people in so many ways. Now, knowing me, as soon as there is news and progress my massive obsession will resume. I guess it's the endless unknowing void of just moving the whole bloody thing time after time. I'm sure many in my situation would even welcome Biden following New Zealand's lead and at least putting us out of our seemingly endless misery. New Zealand have already said their borders will be closed until at least the start of 2022.
I would be as equally unsurprised now if Biden either opened up the border next week or said it will be shut until next year.
It's amazing how the lack of the dangled carrot of a holiday can affect the mood. It hasn't helped that it has rained non-stop for about three weeks now and the dreary chill of Autumn is hurtling towards us, but I do seem to be a resident, nay King, of the State of Meh.
Never has the need for sunshine been so great.
Till the next time…..