I left you last week with a cliffhanger about us going to the cinema. It was the equivalent of the Netflix thing of just having to watch the next episode and the fact that you are here now proves that you could not resist knowing what happened next…yes?
To prove that point, I was inundated with a request to give my feedback on our experience.
It was decent. A strong start, quite sweet, but went to pieces towards the end. But enough about my bag of popcorn, we watched The Favourite and enjoyed it very much.
It's a two-hour job, so that's either good value for money or a reason to take a cushion with you. You may be aware, from previous bloggage of my absolute hatred of period dramas. This is more to do with their ever-presence on Sunday night telly as some omnipresent reminder that Monday is coming for you and it ain't gonna be pretty. So this probably wouldn't have been my first choice for a film to watch, but Louise was very keen, and the reviews had been very favourable so I allowed Louise to watch it.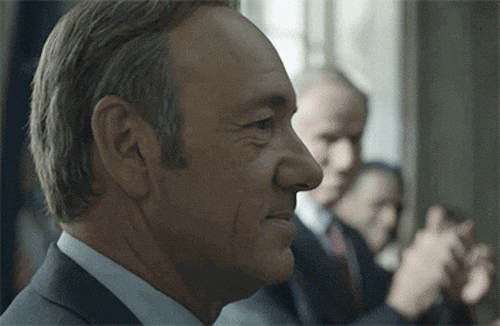 It was a really enjoyable watch. It became clear early on that they were using modern language so you won't be battling with thees and thous, but you will encounter some colourful words of a very modern nature.
The story, whilst not a blockbuster style action fest held the interest with ease and there were several very funny moments too. The ending was just a bit weird if I am honest but I won't spoil it of course. All in all, I give it four out of five stars and a strong Mkingdon thumbs up. I do wish I had gone Pick N Mix, but we had plans for a large tea that evening and I didn't want to be spoiling that, but I knew I'd regret it! Life is cruel at times.
The working week has been a little more bearable than last, mainly due to a couple of snow days at home which always make working more pleasant. The snow and ice have made other tasks more challenging when really it just shouldn't. Simple jobs like walking the dogs turned into a form of water skiing with me gliding across the ice ridden pavements whilst Oli and Bean searched out their next sniffing place, typically three feet from the last. With the fields temporarily being snow crusted delights and not the usual mud fests they are for six months of the year it did allow me to venture onto the local playing fields and let them have a good run without ending the walk like a Tough Mudder contestant. This does tire them out which makes for a more peaceful evening.
Things got very real in this laughable snowmageddon when the bin collections were cancelled on Wednesday which means we are now two weeks away from the next one and facing endless fun and games with our plastics and cardboard. In a time before my blogs, I do wonder how you made your lives work without such crucial updates.
The ultimate travesty was when I went to do our usual weekly big shop. I have long since stopped venturing to an actual shop to do this. It is an online experience and usually works out well. Upon starting up the app I discovered that every delivery slot for the next four days was full. Now, either they had cancelled deliveries due to the light dusting of the white stuff or the entire population of Bolton has decided to stock pile three months worth of food to cover the next few days of nasty weather. Brexit? What could possibly go wrong?
Now I have to actually leave the house and go to the supermarket and undertake a "Click and Collect". I shall be taking a receipt so they can reimburse my fuel expenses. So enough snow now thanks, as we just cannot function in its presence.
With that click and collecting the next task on my endless list of weekend chores I shall leave you having uplifted your Sunday with these essential and world-changing updates of my week.
Till the next time…..