Being right all of the time can be a bit of a burden. It has taken Louise a number of years to get used to that fact and be able to live her life ignoring it. Last week, once again, a prediction I made came true.
I found five minutes mid-week to look at the legendarily (at least for me) painful task of linking our shiny new theme park tickets to our My Disney Experience accounts. Our first FastPass+ date is the 31st of July, so, yes I know I was cutting it fine…..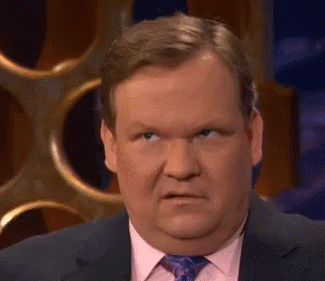 Once I had been through the process I tried to go through a dummy FastPass+ booking. These holidays don't just happen, and nothing should be left to chance. Fail to prepare, prepare to fail.
I encountered an error. I was, quite frankly shocked. Shocked that there was only one error as in previous years, such an attempt had brought down the internet across the whole continent of Europe. It told me that Emily and Rebecca did not have valid tickets/park admission, despite the fact that I could see the tickets I had just added showing against each of their profiles. Sigh.
I tried clicking random shit on both the app and website hoping that this tried and trusted troubleshooting method would pay dividends but it did not. I resolved that I had no choice but to phone my friends at Disney. I was delighted to discover a UK free phone number, and yet more delighted to learn that this still connected to the treacle voiced cast members in the US, preceded by the best hold music on the planet. Once I had navigated a few IVR menus, and actually spoken to a human, I was told I was being put through to the My Disney Experience folks.
Jolly good. This should all be sorted in a matter of moments then. After a few moments on hold, a cheery automated message told me that due to higher than normal call volumes the current wait time was more than……two hours.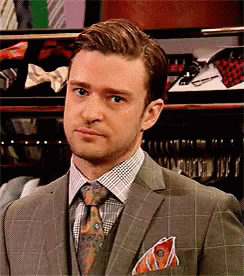 I didn't understand how the call volumes could be higher than normal if my experience of trying to link this stuff together was anything to go by. Surely every potential Disney guest has to resort to phoning them up?
As much as I was enjoying the hold music, which I think was Fantasmic, at that point, I did not feel Fantasmic about holding for two hours, so I hung up and sent them an email instead.
Fast forward two days, and with no response, and my obsessive, over planning itch glowing like a radioactive zit, I could wait no longer, and I phoned them again. This time the wait time was likely to be longer than…..fifteen minutes. Happy days.
I connected with Eliza, to whom I explained my issue, using my best "I am talking to an American so I have to be Hugh Grant" accent and she assured me this would be resolved sooner than immediately. It wasn't.
Apparently although the cards had been linked to Emily and Rebecca's profiles, the tickets elements had not. I'm not sure what that even means, but she seemed confident and put me on hold whilst she contacted the folks with access to the relevant buttons to make that so. A few minutes later she returned, apologising that those colleagues were not available, but she would be sure to send that request to them for them to action.
I asked if they would email me when this was done and she promised that would be the case. She asked if we were trying to make FastPass+ reservations today and I sheepishly had to explain that, no, I am an over planning nightmare with almost two weeks until I could actually do that. "OK" she said, with a tone loaded with judgement and resignation, as I was probably the twenty third person that morning to say the same thing.
It was at least forty minutes later that this appeared in my Inbox from Malcolm.
Dear Craig,
We are pleased to learn that you are planning to visit Walt Disney World® Resort!
We are happy to inform you that we were able to correct the challenges that occurred, and hope that you do not experience any other situations before or during your Magical stay with us! When you have a moment, please log on to your MyDisneyExperience account and verify that everything looks correct.
If you have any other questions or challenges, please do not hesitate to contact us by replying to this email or by calling us at 407-939-7765 and we will be more than happy to assist you further.
I love Malcolm.
Now, I haven't even attempted to link any of those tickets to an actual Magic Band yet. Most of our party seem intent on buying new Magic Bands at ludicrous, unnecessary expense whereas I, sensibly, am more than happy to dig out my grey one from last time and use that, if of course, by any miracle I can figure out how to link my new ticket to it. The $25 saved will be a crucial element of our multi-thousand pound holiday budget. What odds I'll be buying a new one with everyone else and having the shop link it for me? If only I worked in IT and knew about this sort of thing. I have Malcolm's details now though and I'll be making him regret that the minute I encounter further issues.
I love Malcolm.
Till the next time…..