I don't want to calculate how many blog posts I have written since this nonsense started in November 2009. It's too early on a Sunday for that.  It's a good number I imagine. In that time seldom have I had a reaction as I did to last week's post! Forget writing novels, doing trip reports or any family event. Chat about transporting babies around and my comments blow up. I love it.
Thank you so much to everyone who responded to last week's post. Not only was there a lot of it, but the quality was tremendous. You have sorted us right out, educated me on my woefully poor thinking on some points and I can now say we are well and truly sorted.
It became clear very quickly that the best way to go would be to take our own gear. Many folks suggested very good rental options for strollers, but the overwhelming theme was that having the stroller with you at the airport at both ends was the only way to go. Beyond that, I even got many suggestions for the stroller to go for. In the end, we went for this one which arrived this week….
Freddie popped round to test drive it and gave it his seal of approval. For anyone considering a similar purchase, it is an iSafe Visual 3 Apple Slice Three Wheeler Stroller. Not that it had any bearing on the buying decision, but it has a slot in the hood for an iPad so that when he is chilled out and lay back he could watch his favourite programmes. We added a rain cover to it as we'll encounter some for sure and we can use it whilst the stroller is parked up to protect against any sudden down pour whilst we are off doing stuff.
We will also be taking Freddie's car seat with us, and my  original plan of taking a bin bag to put it in was upgraded with this recommendation.
This is a Baby Caboodle Car Seat Travel Bag.
It is, as you can probably see just a huge rucksack. Whilst no competitor to Ryan, it is impressive in its size. Should you ever need to dispose of a dead body then this may be the buy for you.
Look at the size of it….
So Freddie's transportation needs are taken care of, thank you dear reader. I can't say I am really looking forward to collapsing that stroller and getting it onto the tram into the parks. That of course will be Tom's job but I'll be watching in a supportive manner. Freddie makes that small hardship worthwhile of course.  He's a little ever smiling superstar and I can't wait to show him our special place. He literally has no idea what is coming his way.
All of these planning details are being nicely ticked off as we edge ever closer to departure. Next of course will be our FastPass+ stuff, which, being inferior off-site folks this time, will only be done at 30 days out. I suspect some tough choices will need to be made and some rapid changes to the plan may be required to maximise our options, but I am ready for this challenge.
I paid the villa balance last week. It is one of the few purchases of that magnitude that I pay for with glee (and money). I took the opportunity to revisit the villa online to get me through a turgid few days at work and if you wish to as well then fill your boots by clicking the image below.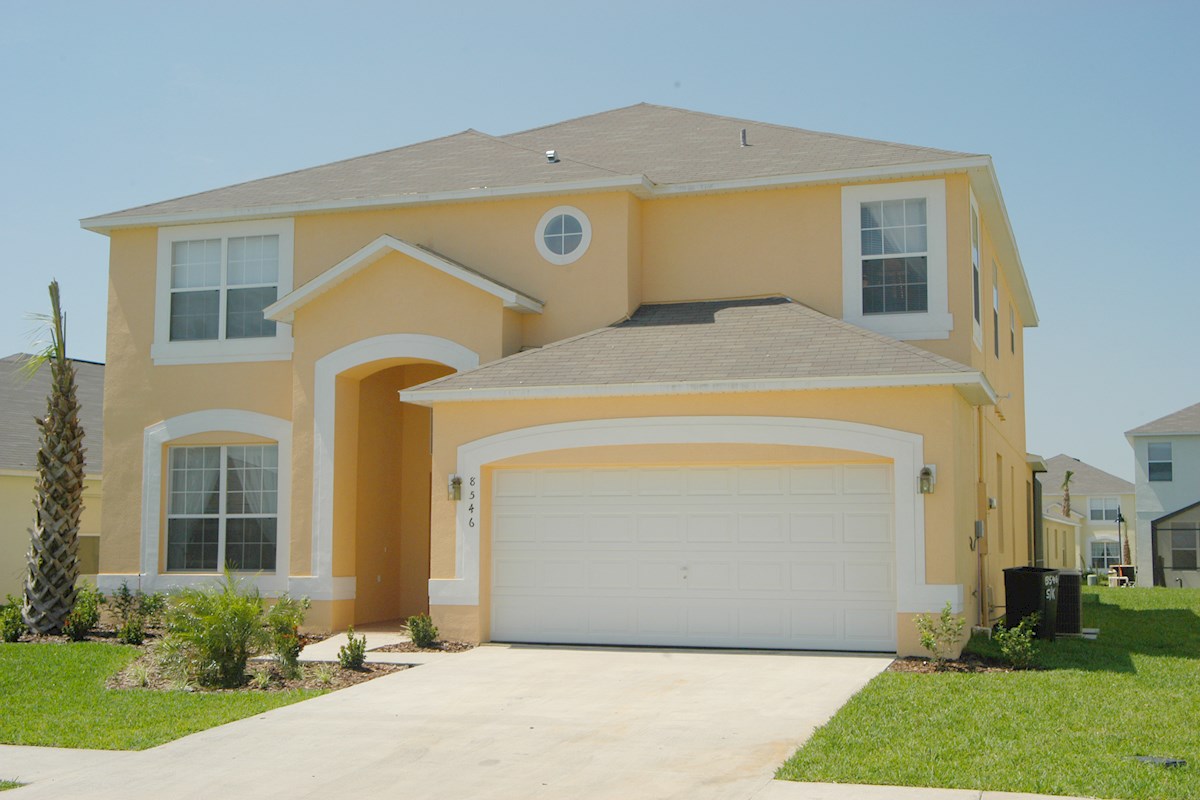 Is it only me that does that looking at the villa thing in times of need?
We also sorted out the doggy day care for Oli and Bean last week. Our nephew Jack will be staying at our house with the demanding duo. Between now and departure I need to write down all of their quirks, habits, routines and foibles. If I start right now, I may be able to email it to him from the plane. They are a cosseted, spoiled and special couple of dogs and he will have his work cut out for sure.
Is it August yet?
Till the next time…..